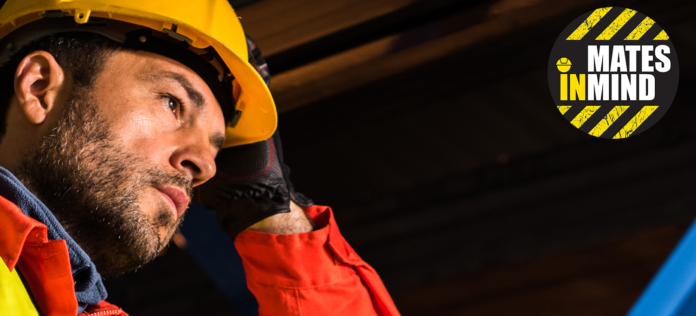 For Stress Awareness Month, mental health charity Mates in Mind will be asking organisations within construction and related sectors, to commit to installing long term change within their businesses to help change the wider industry culture around workplace stress. 
The Health and Safety Executive (HSE) says that in the UK, there were over 828,000 workers suffering from work related stress, depression or anxiety (new or long-standing) in 2019/20, which resulted in around 17.9 million working days lost. 
For the construction industry, the negative impact of the global pandemic has added to an already pervasive mental health challenge within the sector. The Office for National Statistics (ONS) suggests the suicide rate among construction workers is already three times the national average for men, equating to more than two construction workers taking their own life every day.
To support the launch of their campaign, Mates in Mind will be releasing a short video on 6 April, created in partnership with the family of Chris, a 30-year veteran of the construction industry, who suffered a mental health crisis brought on by severe stress, which developed at rapid speed and had catastrophic consequences.
Throughout April, Mates in Mind will be sharing Chris's story to raise awareness and understanding of the very real impact that workplace stress can have and the importance of recognising the signs that someone might be struggling.
Michelle, Chris's wife, commented: "Chris's death has left us as a family with extreme heartache and unbelievable grief and we know nothing will bring Chris back; but we hope by sharing his story, we can save other families from this devastation. Chris never experienced any mental health illness previously so we can't emphasise enough if it can happen to him it can happen to anyone."
The charity is encouraging organisations to use this month to open vital conversations about stress at work and to encourage an open and honest dialogue with staff. To support these conversations, the charity is providing free training and resources throughout the month.