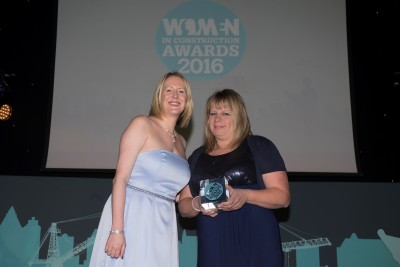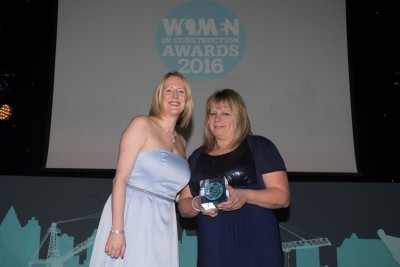 Jackie Biswell of Apex Roofing, based in Lowestoft, has won 'Business Leader of the Year' at the annual Women in Construction awards.
Ms Biswell's win recognises the success she has had in building up Apex Roofing from a start-up business into a high turnover firm with national contracts in just three years.
The Business Leader of the Year category recognises trailblazers in business whom are pushing their companies forward, delivering exceptional performance and increasing turnover.
As well as winning national contracts, Ms Biswell has invested in training and growing a team of apprentices, trainees and new employees whom are moving into the sector for the first time.
Her active role as director sees her oversee the day to day running of sites and projects, as well as pushing Apex to achieve the highest standards of health and safety.
Speaking upon receipt of the award, Ms Biswell commented: "I'm just blown away by winning and it's fantastic to be recognised from amongst a group of such hard-working and driven women.
"The Women in Construction awards is so important because it proves that construction doesn't have to be just a man's world, and that women really can progress in the industry."
Now in its tenth year, the awards scheme provides a showcase for the brightest and best female achievers in the house-building and wider construction industries.
To see the full list of winners and find out more about the awards visit www.womeninconstructionawards.co.uk