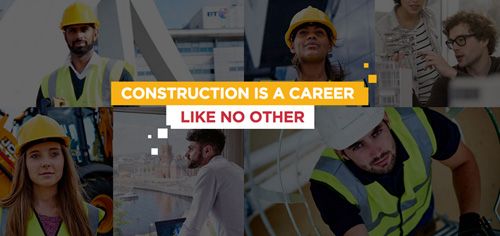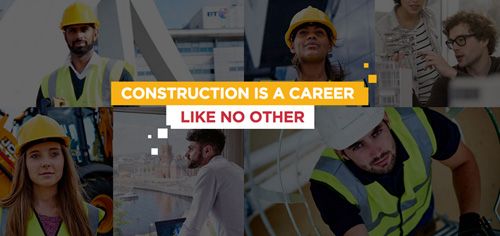 A new campaign has been launched to encourage people to consider a career in construction in an effort to fill more than 220,000 new jobs estimated to be created in the next few years.
'Go Construct' has been launched following research which found that four in five respondents wish they had received more advice and guidance about working in construction when considering their career options.
The Construction Industry Training Board (CITB), which is supporting the campaign with £5m of levy funding over three years, has brought together more than 400 organisations in the design of the campaign.
'Go Construct' aims to challenge some of the outdated stereotypes about what working in construction is really like, and demonstrate the hundreds of career options and entry routes available.
It has recently been joined by the Construction Youth Trust which has launched a similar campaign, #notjustforboys, to change the misconception that construction careers are aimed only at men. The charity is hoping more young women will start to look at the hundreds of careers options the industry has to offer too.
Christine Townley, executive director of the Construction Youth Trust, said: "We want to get everyone talking about careers in construction. The industry has a great opportunity to inspire and recruit the next generation of tradesmen, tradeswomen and professionals and we need to show them that women can succeed in the industry."
Designer Wayne Hemingway MBE, whose design agency has a number of award winning social housing and construction projects under its belt, is a spokesperson for 'Go Construct' campaign.
He said: "There is real honour in being part of a team that delivers the nation's schools, hospitals, public buildings and spaces and the homes that we need. We are in danger of becoming a nation where management consultants have no offices to consult in and beauticians have no beauty parlours to beautify in.
"Whatever your skills and interests there is likely to be a construction career you can excel in."
'Go Construct' features an online portal including a careers explorer that matches users' interests and skills to a wide range of roles, from diamond drilling to quantity surveying.