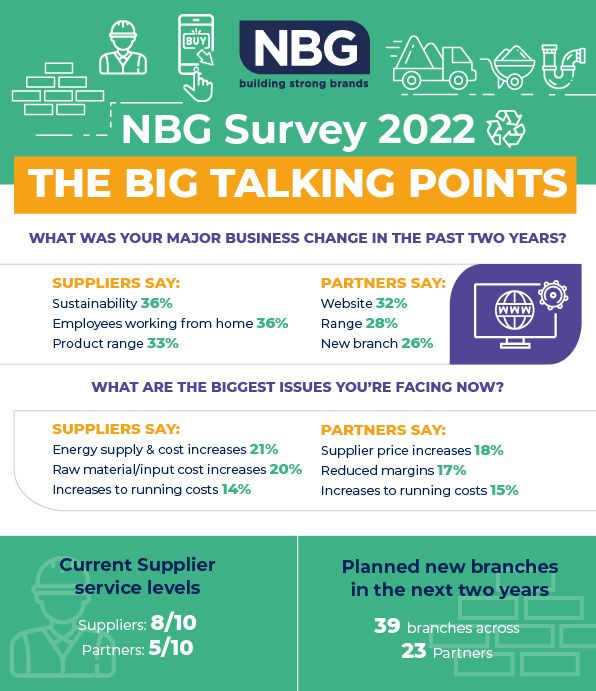 Merchants and suppliers in the building products sector are being urged to engage in meaningful conversations more frequently after a recent survey revealed potential disagreements over perceptions of service level quality.
The survey, by National Buying Group (NBG), questioned 165 of its affiliated suppliers and 76 of the group's partners to identify key priorities and concerns among its members in the run-up to its annual Conference. With the theme of the event being 'A Changing Landscape,' the organisation wished to see how the industry had been impacted in the three-year COVID-induced delay since its 2019 Conference.
As part of the survey, NBG asked partners and suppliers to rate the service they provided to merchants out of 10, with the former's 5.0 result greatly contrasting with the latter's 8.3.
According to NBG managing director Nick Oates, this marked difference demonstrates a disconnect in perception between what constitutes good service, which must be addressed to ensure relationships and sales do not suffer.
He explained: "We're always keen to keep our finger on the industry's pulse at NBG, and our hope was that this survey would generate healthy discussion and debate at our Conference and beyond about business changes and challenges.
"In that regard, we definitely haven't been disappointed, as a clear dip in service levels has been identified by our Partners in comparison to pre-COVID times.
"Yet what's interesting here is that it hasn't been mirrored in Supplier perceptions. We understand why this might have happened – as our survey later underlines, the increasing cost of raw materials and energy means these organisations are likely to have focused internally to mitigate these potential impacts.
"However, with a recession on the horizon, many material costs falling and demand slowing, more joined-up thinking and communication is required. This is especially the case for independent merchants, where sales are reliant on support in the form of training, product information and competitive pricing from Suppliers."