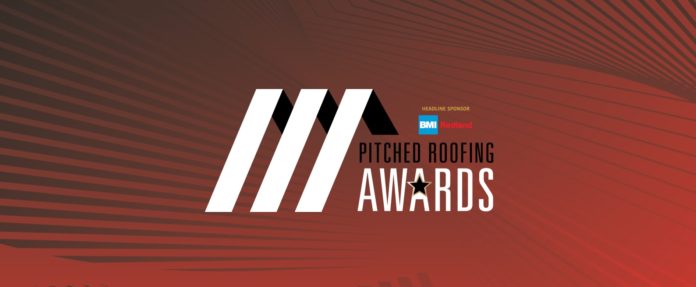 Projects with award-winning potential now have until Friday 20 August to complete their entries for the 2021 Pitched Roofing Awards.
The deadline has been extended following a flurry of industry requests, asking us to give them a little longer to complete the projects they want to submit, so that they too can take part in this must attend event.
We recognise that workloads are picking up and everyone is busy, so in response, the Pitched Roofing Awards team has decided to give an extra four weeks for contenders to complete their entries. This we know will be welcome news to many as businesses juggle continued restrictions on material shortages for projects, widespread disruption and delays of deliveries, not to mention people being on furlough and staff shortages.
Nichola Farrugia, editor of RCI, said: "We know how tirelessly roofing contractors and manufacturers have worked throughout the pandemic and continue to rise to the challenges of the 'new normal'. To give people a little extra time to put the finishing touches to their entries, in what has been an unprecedented year of tests and achievements, we have listened to the industry and have agreed to extend the deadline to the Pitched Roofing Awards for the final time until Friday 20 August.
"We look forward to receiving all of the entries and to celebrating the successes and accomplishments of teams and individuals across the pitched roofing sector on 26 November at The Midland Hotel in Manchester."
How to enter?
The awards entry process is simple, FREE, and you can submit as many entries as you wish.
So, if you've completed a project that you're proud of, then make sure you start your online entry now to increase your chances of becoming one of this year's finalists!
Don't forget… the more INFORMATION you provide and the better the IMAGES supplied, the more likely your entry will stand out.