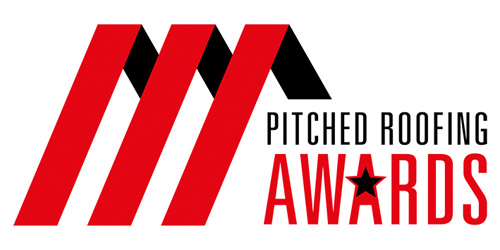 Shining a spotlight on innovation and excellence, the publisher of RCI magazine has launched the inaugural Pitched Roofing Awards luncheon, which will take place on November 30th, 2018, at the Midland Hotel in Manchester.
Acknowledging the exacting standards of craftsmanship to projects that utilise the latest materials and technology, roofing contractors and manufacturers are being encouraged to enter projects for the Pitched Roofing Awards, which celebrate and reward best practice and excellence within the pitched roofing sector.
From innovative product design and materials used on a project, to the complexity of the installation, the Pitched Roofing Awards will recognise this through a range of criteria, which will be taken into consideration by the independent judging panel.
Whatever the size of the company or scale of the project, the Pitched Roofing Awards are open to companies across all aspects of the sector to have their achievements held up as an example to the industry.
The categories are diverse, giving every type of business the chance to enter, and will cover the following areas:
Heritage roofing
Roof slates and tiles
Hard metals
Rooflights
Cedar Shingles
Rainwater systems
Solar PV
The award scheme will also be championing contractors and manufacturers who go to great lengths to go beyond what is asked of them for the good of everyone else. Awards such as 'Rising Star of the Year' and 'Outstanding contribution to the Industry' will showcase the true ambassadors of the sector who often go unnoticed.
So, if you have worked on a pitched roofing project within the last 12 months, and you feel that it deserves greater recognition, then you should enter the 2018 Pitched Roofing Awards.
Nominations for the awards can be submitted at www.pitchedroofingawards.co.uk
Entries must be submitted online by 7th September, 2018, but don't delay! Start working on your nominations now to ensure you can stand up and be counted among your peers.
We can't wait to read your entries – good luck to everyone from the Pitched Roofing Awards team!
For more information contact Tony Brown at tony.brown@markallengroup.com or call 01732 748059 / 07979 506896.