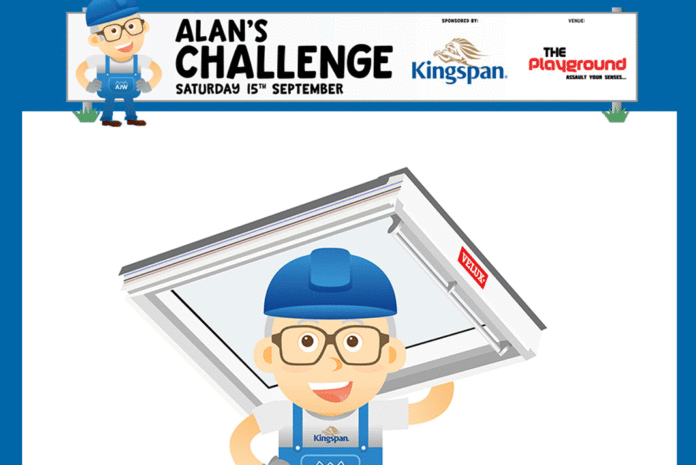 To celebrate AJW Distribution's 20th anniversary, the company is launching its first networking charity event on September 15.
The aim of the event is to raise as much money as possible for AJW's chosen charity – Headway Cambridge & Headway Suffolk.
It will be held at The Playground Assault Course, which is based in Bury St Edmunds where AJW has just opened its fifth depot.
The assault course will comprise 25 obstacles, and although it will be a challenge, the company is hoping that it will be a fun experience for everyone taking part.
Each team will consist of between two to four people, plus 'Mini Alan'. The aim of the game will be to get the whole team around the assault course, whilst ensuring the cardboard cut-out of 'Alan' is kept in tip-top condition!
If you don't fancy the assault course, then the company is inviting its customers to come down to meet its suppliers, speak with the AJW team, and take part in the various competitions that will be on offer today.
The fundraising team: Complete the course as a team and raise £500 for AJW's chosen charity to be in with a chance of winning £1,000. If you have your own charity, then feel free to raise money for them.
Challenge team: Have you always wanted to try an obstacle challenge? If so, come along and see if you can make it round the course.
Family fun day: Turn up on the day and socialise with AJW's suppliers, staff and customers, and enjoy the many competitions, games and free food and drinks.
There are a few spaces left for the event, so, if you are an AJW customer, supplier or are keen to learn more about the company's new Bury depot, then sign up here https://ajwdistribution.com/alans-challenge-2018/.
AJW has received a huge amount of support from a number of its suppliers, including the event sponsors Kingspan, Marley Eternit, VELUX, Sandtoft, ALM, Brett Martin, Klober, Tuff Waterproofing, Fatra, Flex-R, Seven Asset and Redland.
The company has also launched a raffle in all of its depots, with a number of prizes up for grabs. So, if you are local to any of AJW's depots, pop by and purchase a ticket for £1.