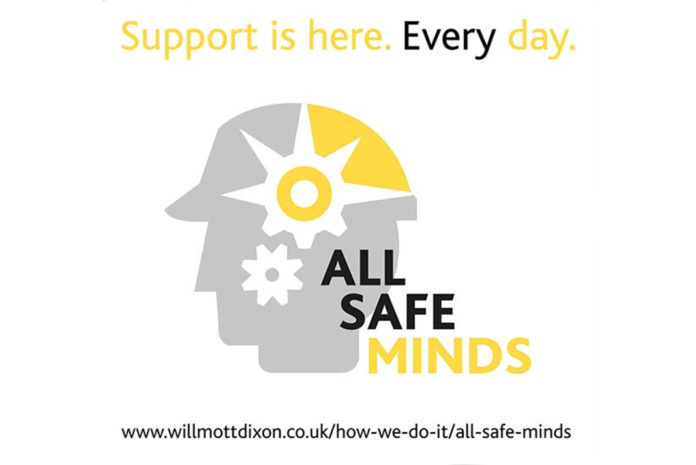 Dubbed "the most depressing day of the year", Blue Monday lands today on Monday, January 21, again raising the issue of mental wellbeing in the wake of the festive period.
Construction giant Willmott Dixon launched its All Safe Minds initiative in 2017 and is well aware of the pressures felt by many people on the run up to and in the aftermath of Christmas.
However, whilst statistics suggest that this particular day is common for people tapping into mental health services, it's important that we don't simply jump on a sporadic bandwagon when it comes to keeping an eye on the mental wellbeing of ourselves, and our friends and family. Depression, stress and anxiety do not have a favourite day.
With some of the most frightening suicide and depression rates across any industry, UK construction has recently made massive steps in the support it provides to its colleagues; and All Safe Minds has been key in those developments.
The message has spread quickly and results are now being seen, with more companies choosing to train mental health first aiders as a matter of course, and ever increasing reports of people coming forward to ask for support.
So regardless of what day it is, we need to be vigilant in how to spot the signs of a struggle, whether it's one we're experiencing ourselves, or that of someone we know. Resources are available around the clock and as we head into 2019, we should remember that attitudes have changed and we need to talk.
If you need support, visit the website where you will find all the information you need.
www.willmottdixon.co.uk/how-we-do-it/all-safe-minds
#AllSafeMinds