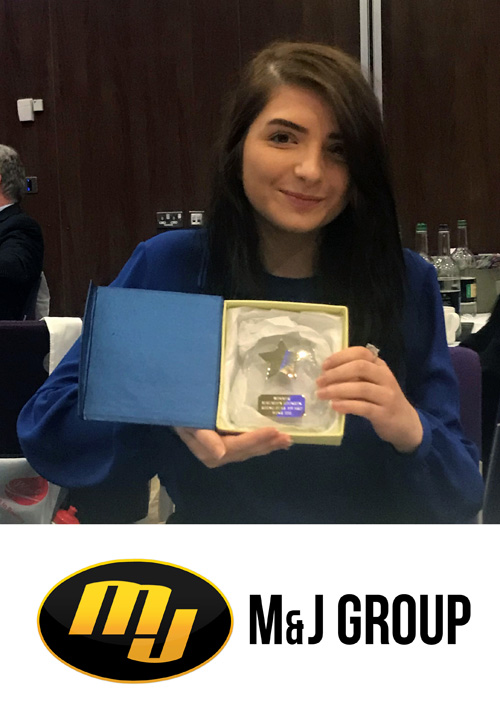 M&J Group were proud Gold sponsors at this year's 2018 Women in Roofing Conference, which recently took place earlier this month.
In addition to this, the company's very own Abigail Mormone picked up the Rising Star award for her impressive achievements as a young woman making inroads in the roofing industry.
Along with its associate group company, RAM Consultancy, M&J presented talks on a number of subjects, including "Women Leaders", "Drone Surveys" and "Health & Well Being in the Workplace". These presentations created a good mixture of audience participation and response, with a number of attendees requesting more information on the Tool Box Talks and Mentoring programs run by both M&J and RAM.