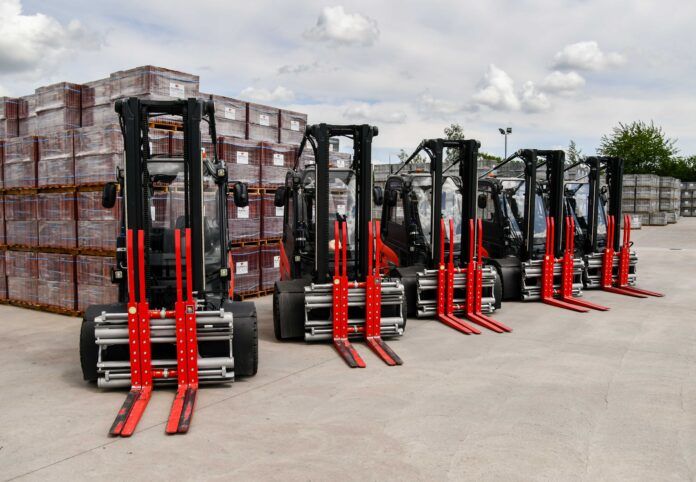 Russell Roof Tiles has invested almost £1m in new Linde Material Handling electric forklift trucks across its three sites.
The 11 Linde 'X Range' electric forklift trucks will be used across both of its two sites in Burton and one in Lochmaben (Scotland).
The trucks have advanced lithium-ion battery technology which provide extended operating times and rapid charging capabilities and come with cutting-edge safety features.
Bruce Laidlaw, operations director at Russell Roof Tiles, commented: "The investment reflects our dedication to sustainability and embracing greener technology. The addition of our new electric forklifts will not only enhance our efficiencies but also help us reduce our environmental impact and save on escalating energy costs."