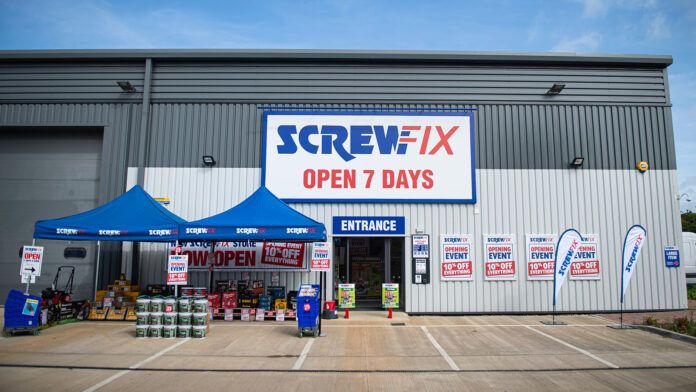 Screwfix is on track to reach its ambition to open more than 1,000 stores across the UK, Republic of Ireland and France, following the opening of 87 stores in the past 12 months.
The new stores, including its first five in France opening last year, have created more than 800 jobs within the local communities in areas such as retail management, service assistants and supervisor roles.
Backed by its parent company Kingfisher, the latest openings, which bring Screwfix to over 870 stores, continue the retailer's record of opening one store per week for the last ten years.
John Mewett, CEO of Screwfix, said: "The ongoing expansion of our network ensures we continue to bring Screwfix ever closer to our customers.
"In response to sustained demand from tradespeople across the UK, Republic of Ireland and France, we have accelerated our store opening program so that our customers are always near a Screwfix store. We know that time is money for our customers, and we understand how much they value convenience, so they can get what they need and get back to the job.
"Our latest store openings are testament to the hard work of our colleagues, and we are delighted to have created more than 800 jobs within the local communities our stores serve. We are excited about the year ahead and to continue to provide our customers with the ultimate convenience."