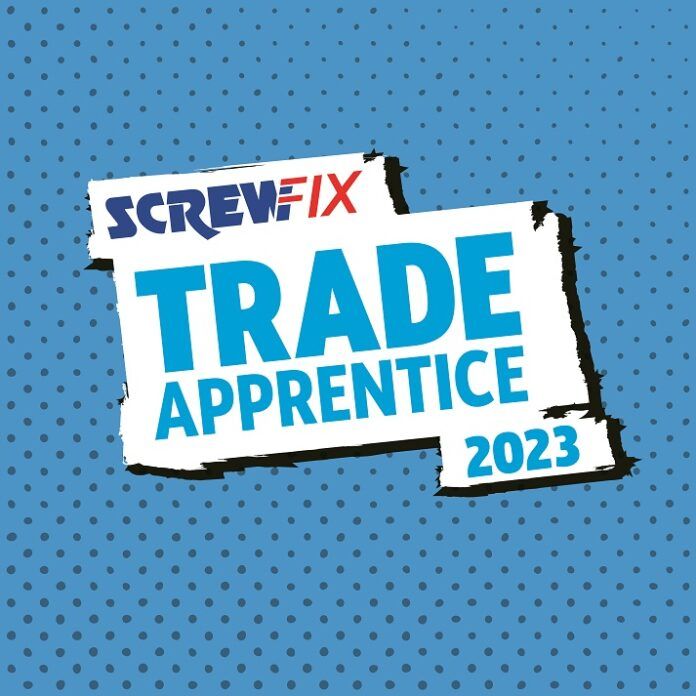 Applications are now open for Screwfix's Trade Apprentice 2023 with the chance to receive the title and a 'career-boosting' £10,000 trade bundle.
The competition is back for its ninth year and coincides with National Apprenticeship Week, shining a light on the positive impact that apprenticeships make to individuals, businesses and the wider economy.
The Screwfix Trade Apprentice 2023 champion will receive the coveted title and a career-boosting trade bundle worth £10,000, including £5,000 of tools, a £3,000 training budget, and £2,000 worth of technology.
The champion's college will also receive £2,000 worth of Screwfix vouchers to spend on workshop equipment.
Jack Wallace, marketing director at Screwfix said: "We are incredibly excited to bring back Screwfix Trade Apprentice for 2023, as we search for exciting new talent in the industry. Every year we meet apprentices who are passionate, dedicated and absolutely committed to delivering the highest standard of work in their chosen trade and I'm sure this year will be no different.
"I'm looking to forward to seeing the applications and would encourage those with passion, dedication and that 'go above and beyond' to apply. We've seen first-hand the massive difference this accolade and the prize bundle can make to a trade apprentice's career. We can't wait to crown our 2023 champion!"
Entry to Screwfix Trade Apprentice 2023 is completely free and open to all apprentices who are enrolled at college, either have a part-time placement with an employer or are a full-time college student. Apprentices can apply themselves or be nominated by their college or employer. All applicants must be over the age of 16 and entries will close on 19 February.