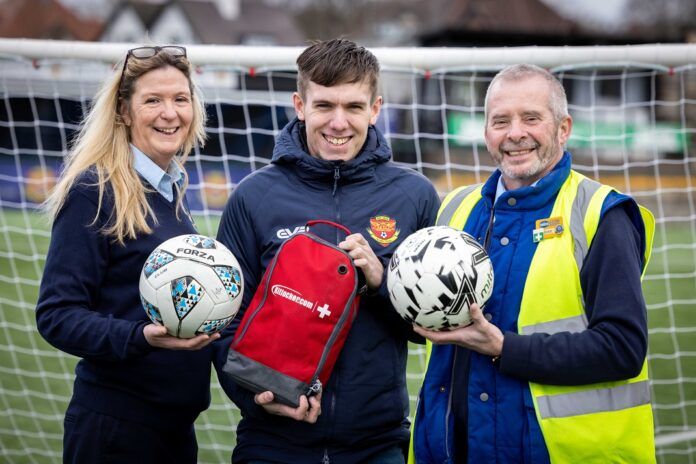 Selco Builders Warehouse has donated £1,000 to Avro FC to fund the development of coaches in safeguarding, first aid, equality, inclusion, diversity and mental health.
The Oldham grassroots football club has 25 teams throughout the age groups, with the first team flying high in the North West Counties League Premier Division.
Charlie O'Brien, operations director at Avro FC, said: "We are hugely grateful for the donation Selco has made. We have around 500 players involved in the various teams and it's a huge undertaking to keep all the plates spinning.
"The development of our coaches is imperative to the success of the football club and the educational support they will receive from Selco's donation will be invaluable."
Kevin O'Rourke, branch manager at Selco Ashton Moss, said: "We look to support the local communities in which we operate any way we can.
"Grassroots sports clubs are always at the heart of those communities and Avro is no different with so many teams and players.
"We are delighted to play a part in supporting the development of coaches who give so much time and effort to ensuring people of all ages have the chance to enjoy the benefits of being involved in competitive football."
>>Read more about Selco helping out football clubs here.