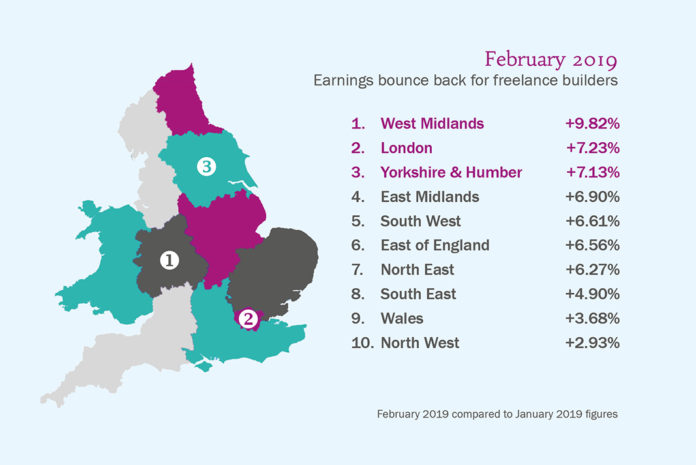 It's been a good month for self-employed construction workers across the country, with average earnings of £890 a week, up by £61 on the January figure.
The West Midlands is construction's current hot spot with subbies earning £947 a week, with those in East England and London above the £900 a week benchmark.
Hudson Contract managing director, Ian Anfield, commented: "Like most aspects of construction, earnings are cyclic. So, after a return-to-work over the new year – when plenty of self-employed builders took some unpaid leave – the upturn is no surprise. More importantly, when you compare the year-on-year figures, the underlying trend shows a steady increase – up by 2.7%, and well above inflation."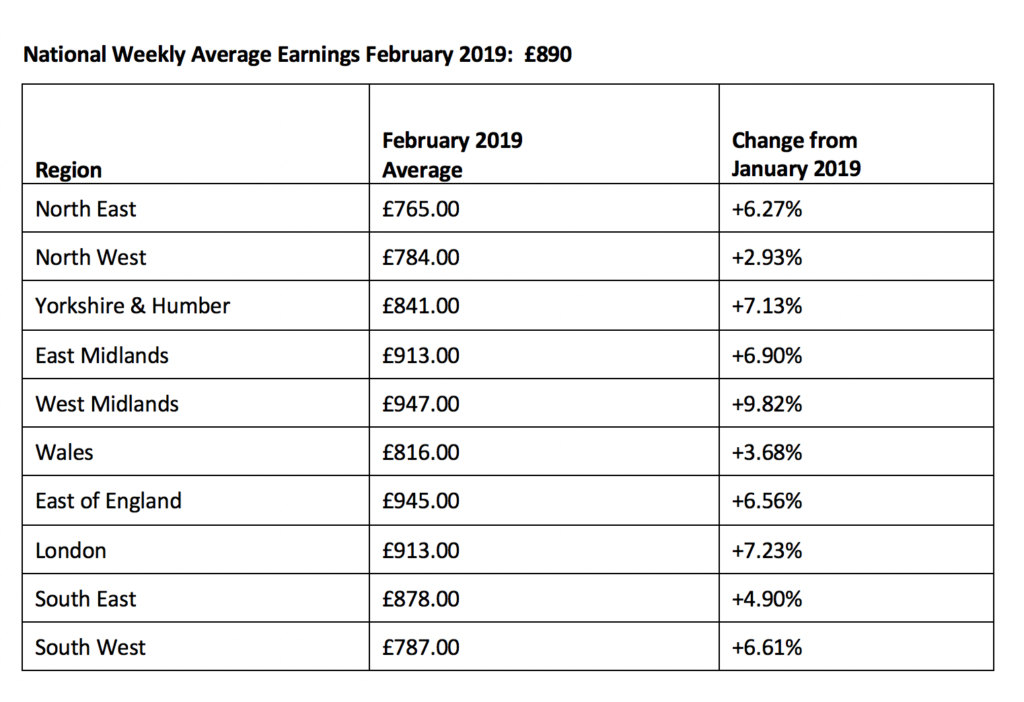 Ian Anfield added: "Despite construction's ongoing uncertainty over Brexit, the healthy earnings demonstrate there is still plenty of demand for subbies on the sites. Many of our clients continue to be really busy and have projects in the pipeline. In particular, we're getting very positive feedback from those working on utilities and civils projects."
"This isn't to say that the impact of Brexit isn't being felt" Ian added. "Across the wider industry statistics, the latest IHS Markit/CIPS UK Construction Total Activity Index shows a dip for the first time since the 'Beast from the East' played havoc last year."
Fragile order books, risk aversion, decision-making delays, and the non-replacement of voluntary PAYE leavers all point to reduced confidence. And while housebuilding was the strongest sector, evaporating confidence in the housing market itself is leading to a slowdown in phases being released and sites being put on hold.
To access Hudson Contract's Pay Trends, using CIS payroll data for more than 2,200 construction companies, and showing earnings on a trade-by-trade basis, visit: www.hudsoncontract.co.uk