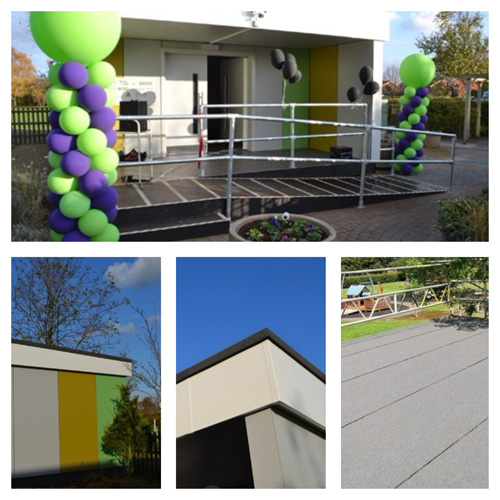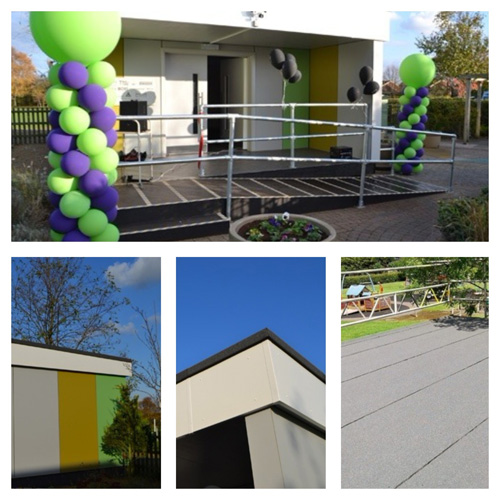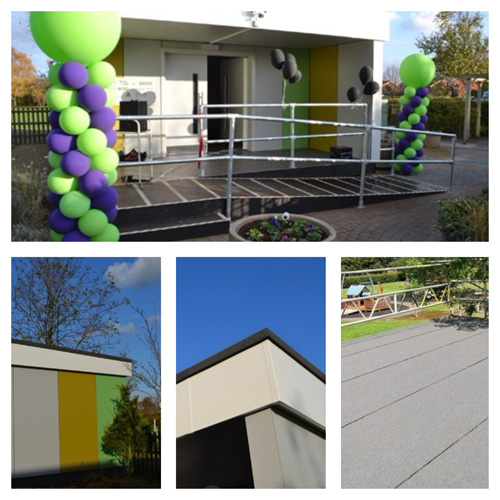 Three Suffolk-based companies donated their time and expertise to assist with the construction and fit out of a sensory cabin for children with physical disabilities and learning difficulties.
Apex Roofing, Apex Scaffolding and Bauder, in conjunction with other local companies, provided labour, scaffolding and materials free-of-charge after Thomas Wolsey School issued a plea for help when its grant applications were turned down.
Jackie Biswell, director of Apex Roofing, said: "It was a privilege to step in and help bring this incredible facility to fruition.
"This sensory cabin will bring a lot of joy to a lot of children. We were thrilled to be a part of its creation."
The project was headed up by ISG who approached Ipswich-based strategic supply chain partner, Bauder, to provide the waterproofing materials for the new roof. Apex Roofing Anglia, as an approved Bauder Contractor, was approached to provide the labour and sundry materials necessary to install a Bauderflex bituminous membrane roofing system to the new building, which comes with a Bauder materials and workmanship guarantee.
Apex Scaffolding Anglia provided an access staircase and scaffold edge protection around the perimeter to allow the works to be carried out in a safe manner.
Andrew Leggett, area technical manager of Bauder, said: "We were happy to support this initiative by providing our products at no cost to the client. Our approved installers like Apex Roofing are the only people fully trained and certified to install our products, providing the necessary experience that our guarantee demands."
Teresa Snowling, business manager of Thomas Wolsey School, added: "The sensory cabin was an important part of our school's development to help our pupils and local community who suffer from sensory impairment.
"When our grant was turned down, we were at a loss, but thanks to the help of the contractors, local businesses and fundraisers, our vision has been realised."