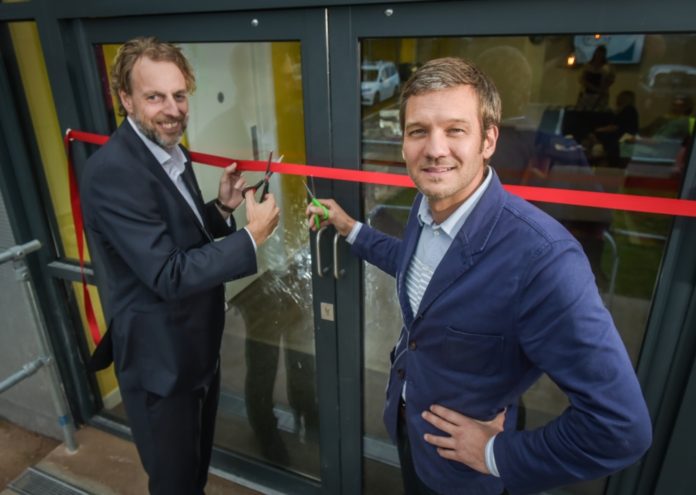 Architectural designer, writer and television presenter Charlie Luxton recently discussed the future of construction in front of a packed audience, which comprised people who work in the building trade, along with architects and developers.
The Future of Construction event, held on September 20, was hosted at the new offices by Construction Materials Online (CMO) – the company behind eCommerce businesses Roofing Superstore, Insulation Superstore, Drainage Superstore and the soon to be launched (October 2018) Door Superstore.
Speaking on the day, Andy Dunkley, chief executive officer at Construction Materials Online, said: "To support the company's rapid growth and ambitious plans for the future, CMO decided to invest in new premises here in Burrington Business Park in Plymouth.
"Our success lies in being at the forefront of technology and design trends, build techniques and materials as we supply to the industry across the UK.
"[Today] We want to discuss, share and celebrate the future of construction. It's a dynamic and all-encompassing subject that impacts on our homes, workplaces, cities and the environment. Who better than Charlie, with his breadth of knowledge and experiences, to share his thoughts and future predictions with us?"
As part of the day, delegates were given tours around the £27 million business, as well having access to a number of drop-in sessions and a drone demonstration.