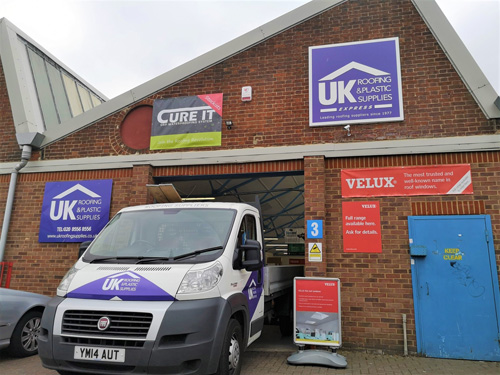 UK Roofing & Plastic Supplies, which specialises in supplying London with GRP, EPDM, felts, fascia and soffits, rainwater and Velux windows, has reached a milestone with the opening of its new branch in Leyton, east London.
With the company celebrating its 40th anniversary, its history began with Amersham Roofing Centre in 1977 and was based in Slough. Amersham Roofing also developed its own roofing services which were successful for many years and provided key services for the residents of Berkshire.
UK Roofing and Plastics says it has a vast choice of tiles, GRP, EPDM and flat roofing solutions and many new and innovative products and tools.
Managing director, Neil Price, said: "My commitment to our employees is to continue to develop and grow the business, bringing security and future employment for our dedicated and loyal colleagues. Leyton is just the start of the next chapter in the growth of the business."