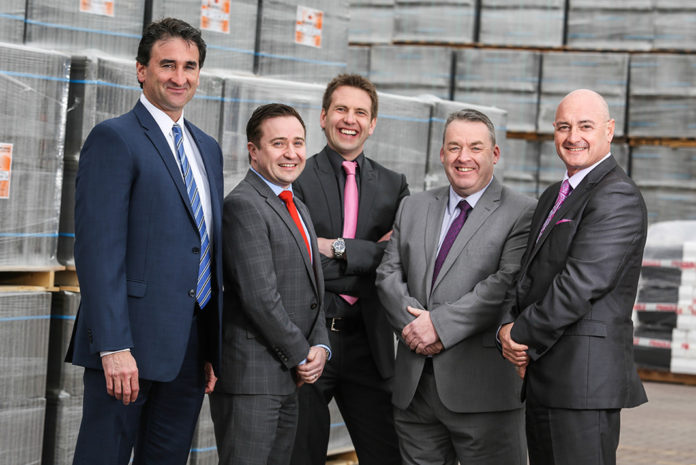 Whilst many begin to indulge in the lead up to Christmas, roof tile manufacturer, Russell Roof Tiles, is continuing its fundraising efforts with a sponsored charity weight loss challenge.
The challenge will take place between November 1 and December 14, with participating employees setting an ambitious goal to lose 30% of their body weight by the end of this period.
Employing more than 150 people at its three in Burton on Trent and Lochmaben, Scotland, Russell Roof Tiles will also hold regular weigh-ins to ensure the loss is sensible and controlled. So far, ten employees have signed up and with each participant contributing £30, the challenge has already raised a significant £300, in addition to any sponsorship they gain.
Russell Roof Tiles held another charity weight loss challenge back in 2015 and hopes to replicate the success it achieved then.
The money raised will go towards the manufacturer's Community Fund – a communal pot where a number of local charities and groups receive a share to support the great work they are doing in the local area. Some of the organisations to benefit include Staffordshire, Shropshire, Cheshire Blood Bikes and Mona C Allotments.
Andrew Hayward, managing director at Russell Roof Tiles, said: "Although the end of the year is nearly here, our fundraising efforts are far from slowing down. We decided that a charity weight loss would be the perfect team challenge to not only support worthy, local causes but also stay healthy in the run up to Christmas.
"So far, we have raised £78,000 for a variety of charities since 2015, through events such as Strictly Come Dancing style dance competitions, golf tournaments and quiz nights, but we are determined to raise even more!"