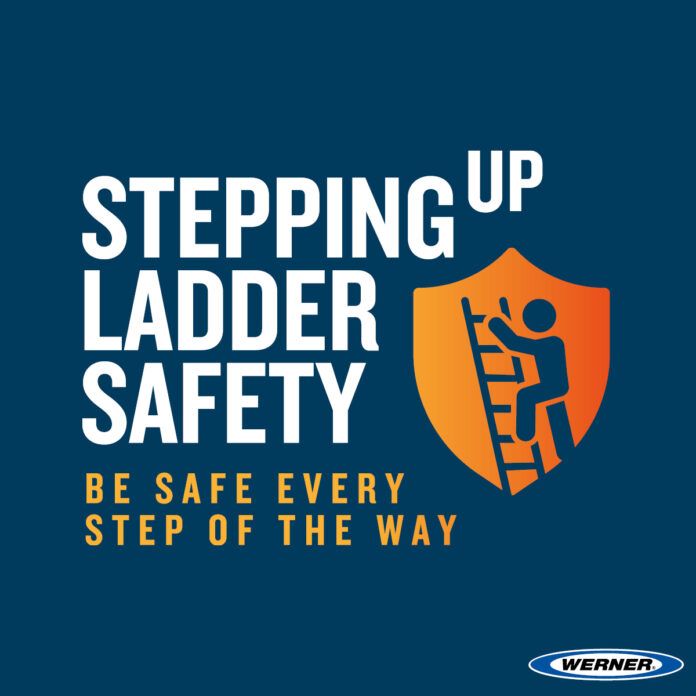 WernerCo is launching its Stepping up to Ladder Safety campaign to commemorate the 20th anniversary of World Day for Safety and Health at Work on 28 April to remind workers of the importance of safety at height.  
To launch the campaign, WernerCo recently carried out research amongst professionals and non-professionals to determine their work at height practices. The research revealed that when purchasing access equipment, stability and safety are the most important factors, secondary to price and value.
Since 28 April 2003, the annual World Day for Safety and Health at Work has been promoting the prevention of occupational accidents and diseases globally. This awareness-raising campaign intends to focus international attention on the magnitude of the problem and on how promoting and creating a safety and health culture can help reduce the number of work-related deaths and injuries.
Justin White, managing director for WernerCo UK, said: "As a business, WernerCo is on a mission to raise awareness of the accident rates when it comes to working at height and do everything possible to educate users and to hopefully help reduce these figures.
"With this is mind, last year we launched our Stepping up to Ladder Safety campaign, to promote best practice when working at height. The campaign explores how to stay safe on site for both construction workers and health and safety professionals and contains a series of guides covering topics such as how to use equipment safely as well as offering practical training courses."
Justin concludes: "Our research revealed that 48% of people worry about safety when working at height, that is why we created a series of best practice guides to help users feel more confident when using access equipment. By promoting the Stepping up to Ladder Safety campaign we hope to encourage users to think about whether they are using the right tools for the job and how they can safely use their equipment to prevent accidents occurring."