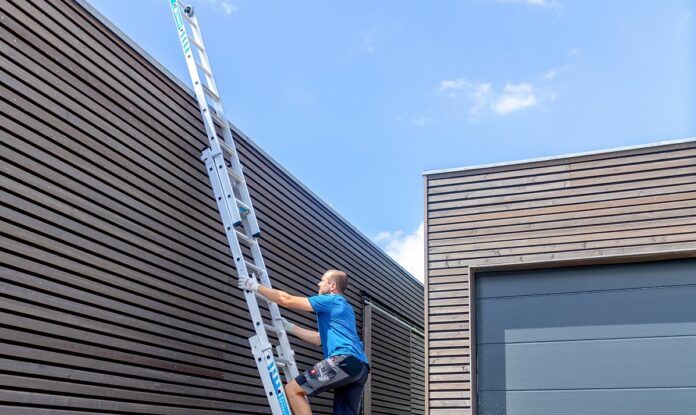 WernerCo is urging professionals to take precautions to prevent sun damage when working outdoors for Skin Cancer Awareness Month.
The Health and Safety Executive identified construction workers as a significant 'at risk' group when it comes to developing skin cancer.
>>Read more about working in the sun here.
Furthermore, Toolstation found that more than one-in-five tradespeople in the UK don't use sun protection at all.
Now, with summer around the corner, it is essential that sunscreen is worn throughout the year to prevent skin cancer.
What's more, UV rays can also penetrate clouds on overcast days, therefore the requirement to wear SPF 30 or above is recommended throughout the seasons.
Considering this, here is some NHS advice offered to ensure tradespeople stay well protected:
Aim to use six to eight teaspoons of SPF for your entire body.
Apply 30 minutes before going out into the sun.
Apply to all exposed skin – including face, neck, head and ears.
Reapply according to manufacturer's instructions.
Make sure to look out for changes to the skin and seek medical advice should you notice any new moles, growths or lumps.
Moles, freckles or patches of skin that change in shape, size or colour also require a trip to the GP.
Paul Floyd, commercial manager for WernerCo UK, said: "Skin Cancer Awareness Month is a great initiative. However, we recognise that this is an issue we need to be conscious of all year-round.
"Therefore, we take our role seriously in terms of educating those in trade to always wear adequate sun protection.
"We urge construction workers to follow best practices laid out by the NHS, when it comes to preventing sun damage. We also ask teams to look out for one another on-site; encouraging colleagues and employees to wear sunscreen, no matter the weather."