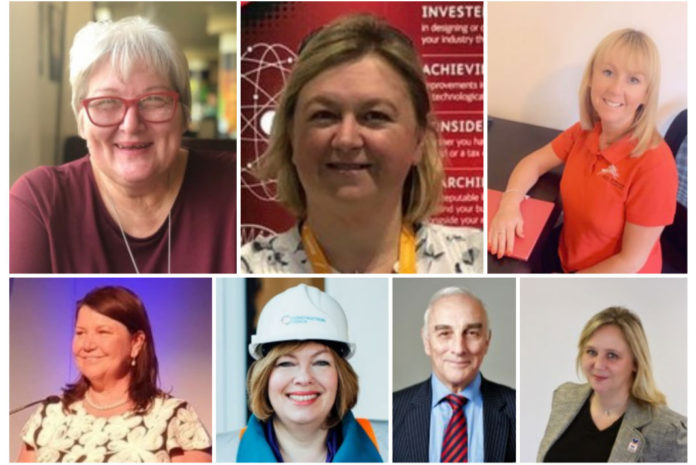 Host – Kevin Parr
Kevin is among the top speakers recommended by Best 100 companies. At the WinR Conference he will act as compare and facilitator throughout the day, focusing on the changes delegates want to see in the roofing industry, and how those changes might be made.
Keynote Speaker – Kevin M Taylor
Kevin has successfully managed a roofing company for over 20 years, he is passionate about safety and professionalism in the industry and he is national vice president of the Midlands regional committee for the National Federation of Roofing Contractors (NFRC).
Session 1: Changing attitudes
Denise Cherry & Construction Ambassadors
Showcasing GoConstruct, the Ambassador Programme and Proud to Promote Roofing.    Delegates will have an opportunity to try the demonstration rigs on a range of roofing disciplines.
Session 1A: Changing finances
Maria Coulter
The construction coach discusses how to focus and attract wealth to your business. This interactive session is designed to give you time to think about your business. Do you want to grow? Do you want to stay the same size? Do you want a better lifestyle for you and your family?
Session 2: Changing lives
Lesley Hughes has extensive experience working with roofing companies and is a trained mental health first aider, she shares her knowledge to offer companies practical ways to develop a structure within their businesses to promote mental wellbeing and support workers in need.
Session 2A: Risks of breaking specifications
Lynn Street
In light of the ongoing investigations regarding the tragic Grenfell fire, this seminar takes a look at the problems and risks involved when specifications are broken.
Session 3: Change management
Samantha Hanks
Change management is a structured approach to transitioning individuals, teams, and organisations from a current state to a desired future state. We will look at successful models and frameworks for you to take learning back to your business specifically focusing on:  organisation, people and people systems
Session 3A: Making changes
Emma Craig West
Have you ever thought it might be useful to be able to carry out research to develop or improve an area of your business but been put off by lack of experience an the cost implications, then this session will help you consider options and benefits available to you
After dinner speaker: Ray Horwood CBE
Former chief executive of the NFRC and Competent Roofer. Now non-executive director at Langley Group.