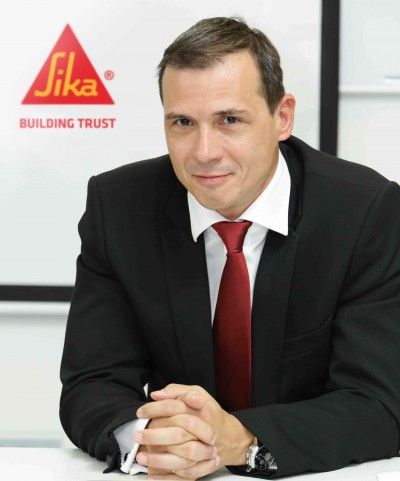 Sika UK has announced the appointment of Dragan Maksimović as its general manager.
After joining Sika in 2002 he was based in Belgrade and was responsible for developing the company's operation in Serbia, where the company now has its own production facilities for concrete admixtures and mortars.
Sika UK says its new appointment will see Mr Maksimović build on the already well-established Sika brand and continued growth of the company across its multiple UK markets.
In 2016, the company is aiming to achieve 6% growth in net sales whilst maintaining profitability levels. Major focuses that will help the company achieve this centre on further development of its network of specifiers, strengthening relationships with key specialist distributors and adding to the Sika contractor networks.
The company says it will also continue to focus efforts on securing major projects via its Major Project Management Team, which has shown great success in 2015, as well as developing inter-company business.
Mr Maksimović commented: "I strongly believe that teamwork stands behind every result and that people do make the difference. Relationships inside the company and towards the customers are the main drivers for sustainable good results. Sika UK is a strong company and I am looking forward to the challenge of growing the brand in the UK."
Mr Maksimović takes over from Ivo Schaedler who has taken on the extended responsibility of area manager Europe South, responsible for the UK, Ireland, Portugal, Spain, France, Italy, Greece and Mauritius within Sika.