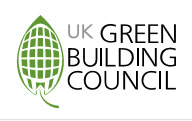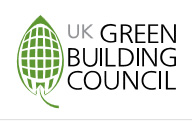 The UK Green Building Council (UK-GBC) has today announced the appointment of David Partridge and Alastair Bell to its Board of Trustees.
David Partridge is managing partner at Argent where he has overall responsibility for the business, overseeing the sourcing, master planning, product definition, financing and legal aspects for all projects.
He is credited with being one of the earliest champions of sustainability in the built environment and has been instrumental in the placemaking approach taken at the flagship redevelopment of Kings Cross.
Alastair Bell is managing director at British Gypsum (a Saint-Gobain company) where he is responsible for the operation and management of the business, which has five large manufacturing sites across the UK.
He has worked in Saint-Gobain companies for over 15 years and is a key advocate of the organisation's commitment to support the global green building movement through engagement with national Green Building Councils across the globe, as well as with WorldGBC. Saint-Gobain is also the strategic partner of UK-GBC's learning and development programme.
The appointments come as the UK-GBC publishes details of its Ambitions for 2027, in a document that sets out its vision for the next decade.
Andrew Gould, chair of the Board of Trustees at the UK Green Building Council, said: "I'm absolutely delighted to welcome Alastair Bell and David Partridge onto the Board of Trustees at the UK Green Building Council. Their leadership in sustainable development has been simply outstanding and their insight and experience will be hugely valuable. Both of their organisations are long-term and highly committed supporters of UK-GBC and their participation on the Board of Trustees is most welcome and appreciated.
"We need to make sustainable development second nature and our Ambitions for 2027 plan sets out how we will drive transformational change across the built environment sector to achieve this. Having the support and commitment of the industry's most visionary leaders will ensure that we collectively achieve our mission."
Rab Bennetts OBE, chair of the Nominations Committee at the UK Green Building Council, said: "We are very proud of our work to ensure that our Board represents the voices of UK-GBC members from a range of disciplines throughout the built environment value chain. And it's a testament to the importance of this organisation and its mission that our Board of Trustees features such distinguished leaders from across our industry. The application process identified a large number of excellent candidates from organisations within our membership and I would like to extend my thanks to all those that applied."