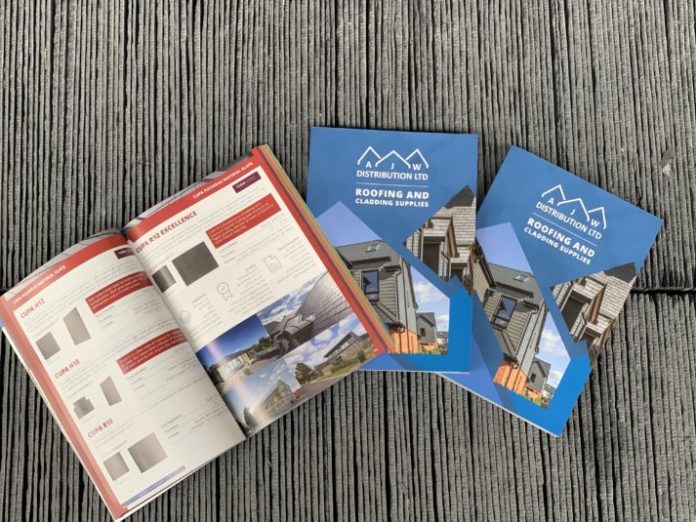 AJW Distribution (AJW) has launched its new catalogue, which showcases a diverse range of products and provides customers with an extensive range of product information.
The company wanted to make the buying process easier for customers when deciding which product to buy for each project. For example, ensuring they purchase the right tile for the low-pitched extension they are working on.
The catalogue also means they can showcase to their client so they are aware of what tiles they can choose for their project.
AJW gave a special thanks to Big Bear Creative, who designed the catalogue template. Dave Sheppard, the company's director, said: "Working with AJW and the team to help deliver this project was a pleasure. We love working with forward-thinking companies that are always pushing forward and trying new things."
Cintia Woods, marketing assistant at AJW Distribution, added: "For me, it has been a pleasure to be able to create these exceptional 400 pages filled with key information on the products and eye-catching adverts, all delivered with a fresh and clean design."
Commenting on the launch, Tom Woods, sales director at AJW Distribution, said: "The sales team are very excited to have this new catalogue to present to their customers, firstly to ensure they are aware of what we can offer them, but it also gives them a range of product information which has not been readily available to them before."
The catalogue and online downloadable version, which is available now from the AJW Distribution website, can be collected from any of the company's five depots.