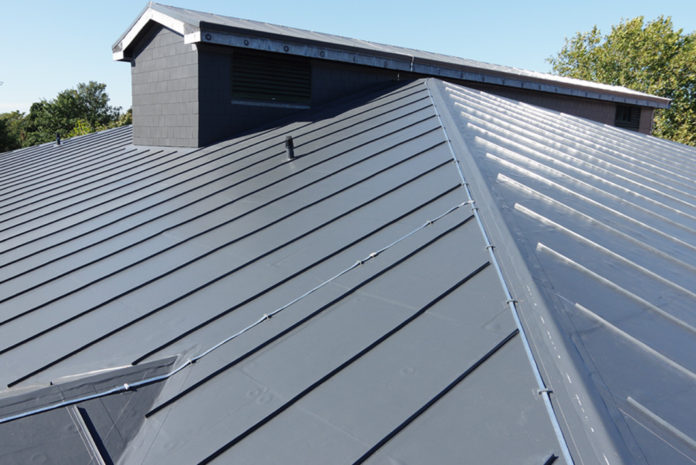 Bauder recently opened its fully renovated single ply training facility at its UK offices in Suffolk to create a realistic environment for operatives to gain the required skills and knowledge to meet the standards for becoming a Bauder badged installer and begin working towards and gain BCP certification.
Bauder is one of the manufacturer members of the Single Ply Roofing Association (SPRA) that not only focuses on research and development to progress its membranes and systems, but also places emphasis on the competency of its installers working on site. The recognition that each installer plays an influential role in the success of a project is testament to its investment in the roofing industry.
RCI spoke to single ply product manager for Bauder, Chris Lee, about why Bauder supports best practice in single ply detailing and installation techniques.
Tell us a bit about the single ply facility and the badged operative training offered by Bauder
"Our dedicated training room has many new additions; we are particularly excited to introduce a large wall upstand feature, enabling operatives to be shown and practice the different methods of creating a technically sound and aesthetically pleasing finish to an awkward detail.
"We have created a number of common and yet less than straight forward details to ensure operatives, novice or experienced, can build knowledge and confidence away from the pressure of a live working site.
"Our training provides an opportunity for installers to familiarise themselves with the different adhesives available, when they are suitable and how they are employed. We cover mechanical restraint options and how commonly specified accessories should be detailed.
"Whether it's a two-day course for those less experienced installing single ply or an assessment of existing skills we can adjust the training to suit."
What about the Basic Competency Programme (BCP)?
"Successful completion of the Bauder BCP training course will enable an experienced operative to apply for a special three-year Experienced Worker CSCS card (subject to successfully passing the CSCS Working at Heights Health Safety and Environment Test), allowing them to get on site. The installer is then expected to gain the full NVQ Level 2 Single Ply Waterproofing before the end of the three years."
Does Bauder also offer support to installers on site?
"In addition to training courses Bauder UK has a team of 14 site technicians that are dedicated to providing the best practical support to our network of roofing contractors. Whilst site technicians are able to offer site assistance, bespoke Thermofol PVC and Thermoplan FPO membrane training courses offer the best environment to develop the key knowledge and skills of operatives."
Why does Bauder offer so much for its badged installers?
"We deliver all these skills training opportunities to ensure we continue to deliver the highest quality installations with market leading guarantees. Bauder believes it is crucial to create effective specialist training courses to develop a valuable network of skilful installers."
What other skills training is available from Bauder?
"In addition to our newly refurbished Single Ply Training room we have recently launched our new Bituminous Training facility, also located at our headquarters in Ipswich.
"A covered outdoor area, we can hone the skills for up to 4 experienced operatives during a session in self-adhesive and Bauder DUO technology installations, as well as our Safe2Torch techniques and standard bituminous detailing."
For further details on all Bauder system training please contact info@bauder.co.uk or call 01473 257671.