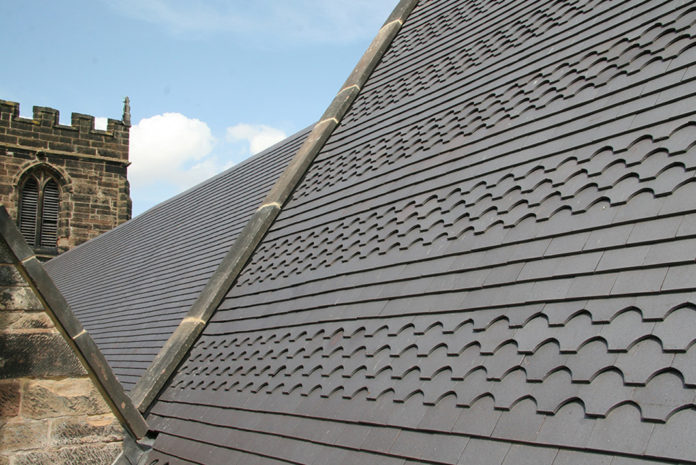 Dreadnought Tiles' authentic Staffordshire Blue plain clay tiles have helped to breathe new life into St Mary's Church Bushbury, a Grade II listed church in Wolverhampton which dates back as far as the 14th Century.
Conservation architect Bryan Martin, wanted to specify a tile that would provide the closest match to the originals which had been laid in the 1850's and he found that the shape and colour of Dreadnought's tiles have not changed over the years and the authentic Staffordshire blue colour has always been obtained by control of the kiln atmosphere which turns the iron content in the clay to blue.
A total of 14,250 ornamental fishtail tiles and 32,000 plain tiles, as well as two matching bat tiles were used to restore the roof. Contractors Four Oaks are said to have made a meticulous job of this complex project and their success has been recognised with two shortlistings at the inaugural Pitched Roofing Awards, for Best Heritage Roof and Best Commercial Roof.