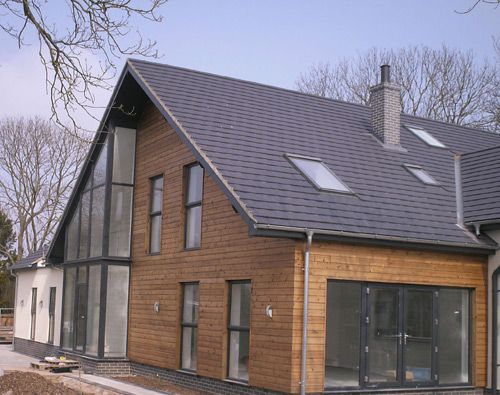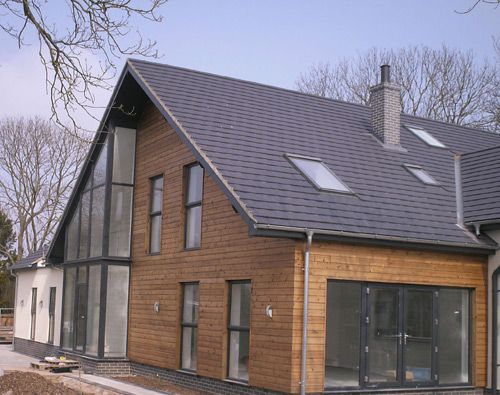 Freefoam Building Products has reported a significant rise in sales of its colour roofline products, with Anthracite Grey experiencing a 47% increase closely followed by Sable and Black.
The colour roofline specialist says trends are changing for external building products, particularly doors, windows and roofline. For many years white has been the proven choice but Freefoam says colour has now become a viable option, with doors and windows now available in a myriad of shades and finishes.
Traditionally colour is achieved by applying a top coat, either by spraying or foiling. Freefoam says it set out to innovate and overcome the issues of fading and cracking and developed its own patented technology, Colormax. An advanced master-batching process with a special blend of natural PVC compound is dosed on-line and co-extruded with specific concentrations of pigment for the required colour. This means that the colour skin and the foam core are intrinsically bonded together, creating colourfast products.
Freefoam says it is the only company to manufacture ten colours as standard but with its Colormax technology there is reportedly no limit. House-builders and developers have the option to request any colour for large projects, giving the flexibility to create a distinctive roofline feature.
Confidence in the Colormax technology and extensive weather and laboratory testing allows Freefoam to offer its unique ten-year guarantee, showing customers that they can rely on exceptional colour performance. After recognising that one of the key barriers to sales was lead times, Freefoam's manufacturing process means the majority of colours are always available 'off the shelf' complete with matching trims and fixing pins.
George Petts, sales and technical support at Freefoam customer Willmott's of Reading, said: "Freefoam's Colormax range has helped us win new business. Freefoam has a colour option to suit all styles of home from traditional Tudor designs, where black, pale gold and sable blend beautifully with oak and render finishes, or more contemporary designs where storm grey, anthracite grey and dark grey fit the bill perfectly. We've also seen increased demand for colour from commercial developments, where Freefoam's colour range is seen as a simpler and more cost effective option to traditional powder coated aluminium products."