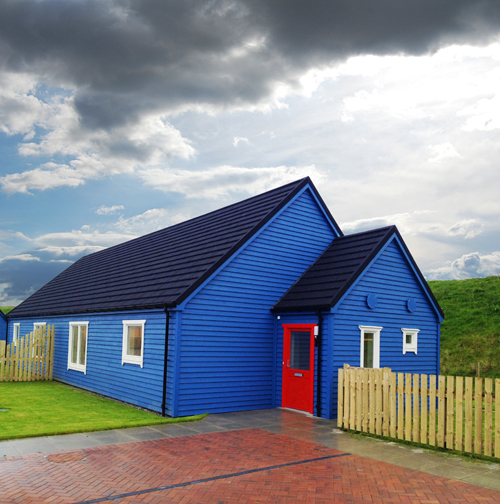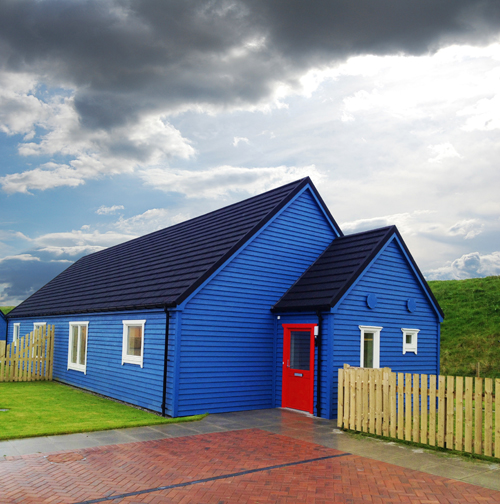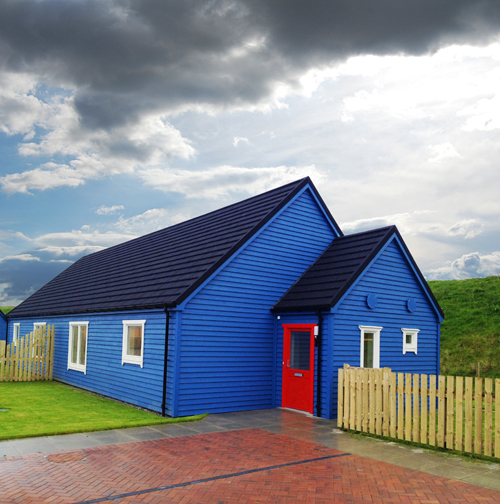 Icopal is responding to the issue of corroding roof tiles in Shetland by enhancing the bottom course of existing Decra roof systems with a modified eaves tile.
The Shetland Tile has been specially designed for roof systems on the Shetland Islands and is being offered as an upgrade to existing Decra customers on the island.
Icopal's design adds a double coat of acrylic and epoxy base coat to the underside of a Decra roof system. By then baking the new Eaves tile, greater durability is ensured. As moss is also a common problem in Shetland, the Decra Classic Black with anti-moss can be specified for additional protection.
Mike Leigh, acting sales director for Decra and business development manager covering UK North at Icopal, said: "The new aluminium and zinc galvanised steel used for our tiles has proved to be much more resistant to salt spray corrosion. With the addition of our Shetland Coastal Eaves Tiles, we have been able to introduce a free 40 years insured guarantee and are confident that we have the best solution for the islands.
"Our success in Shetland has helped open the door to other islands, which are now starting to feel the benefits of our systems. We are currently offering special terms for islanders who wish to replace their aging Decra roofs."
Icopal says the Decra lightweight tile resembles the appearance of slate or concrete roof tiles and the metal core construction out-performs slate and concrete tiles on robustness and weather security as Decra tiles have been BS 5534 compliant long before the 2015 building regulations amendment. The tiles are totally dry fixed throughout and contoured to provide a strong, interlocking roof covering.