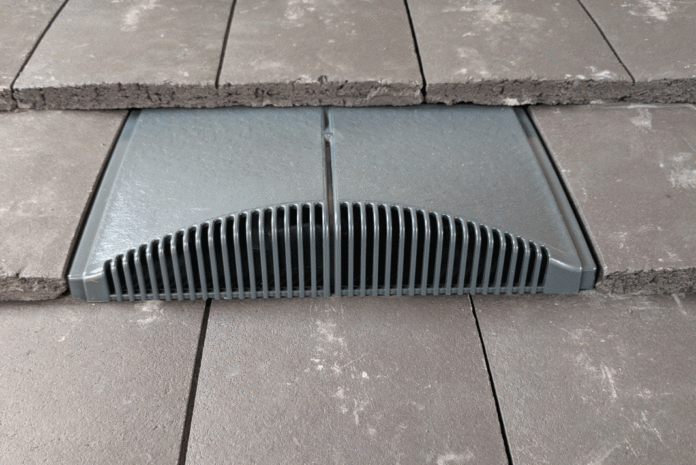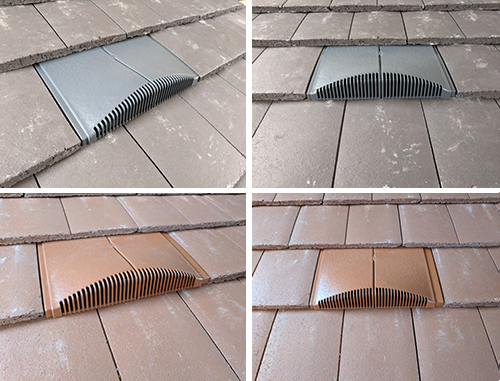 Manthorpe Building Products continues to expand its range of roof tile ventilators with the introduction of the Interlocking Plain Tile Ventilator.
The sliding mechanism is said to allow the vent to be fitted at two different coverage widths, which reportedly allows it to be used in conjunction with all styles of interlocking plain tile. The curved, contoured profile of the vent is said to help it to blend seamlessly into the surrounding tiles whilst allowing for an expanded grille opening, which offers 6,000mm2 of airflow per unit.
The textured finish is available in four colours (terracotta, slate grey, dark brown and antique red) to help match a wide range of roof coverings and can be used at both high and low levels within the roof.
Gareth Wright, sales director for Manthorpe Building Products, said: "The design of the Interlocking Plain Tile Ventilator is simple, yet completely innovative. There are three manufacturers of interlocking plain tiles on the market – one of which has subtly different dimensions. This caused issues for stockists and specifiers as there was not a one size fits all solution.
"The new vent has been designed with two operating positions to allow it to be used with any of the three types of tile with one simple sliding motion. This makes specification and installation far easier and prevents delays on site."
Manthorpe says the new product has been stringently tested to ensure its quality and durability. The interlocking plain tile vent has been independently wind tunnel tested at the British Research Establishment (BRE) to the methods recommended in BS 5534. The test consists of a rainfall assessment, which simulates the amount of rainfall experienced in a 50-year worst-case storm in the UK. In addition, a high-speed wind tunnel test is performed to evaluate the wind uplift resistance of the vents.