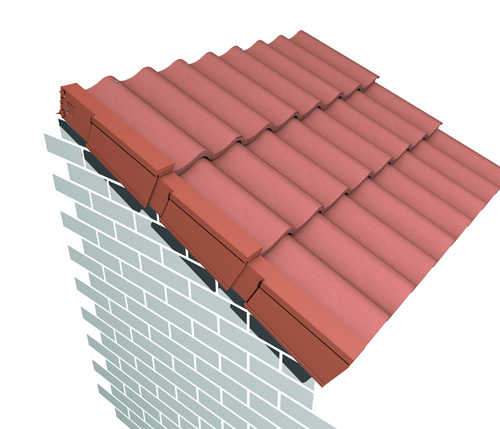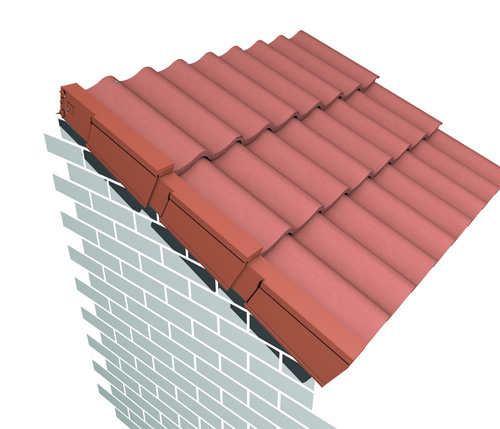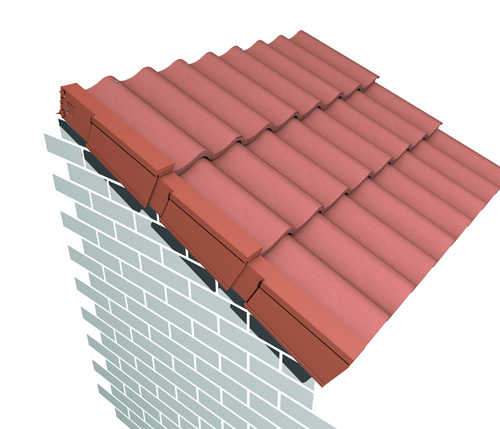 Marley Eternit has launched what it describes as a ground-breaking new Dry Verge system that will make it quicker and easier for contractors and housebuilders to fit to NHBC and British Standards, whilst offering outstanding performance and durability.
The new Universal Dry Verge is compatible with all three major interlocking tile types, large standard, medium format (15" by 9") and large format thin leading edge, as well as Marley Eternit's own Lincoln clay interlocking pantile.
This means contractors only need to buy and carry one type of dry verge for use with the majority of manufacturers' interlocking tiles and merchants can consolidate their stock holding with just one system instead of multiple versions.
Marley Eternit's new system has also been designed to be much easier to fit than existing dry verge products. Developed in conjunction with roofing contractors, it includes a quick starter-verge fixing that can be installed even if the gutter is already in place. This provides an easy-to-install, robust method of securing the first verge unit – providing subtle, yet visible evidence to housebuilders and the NHBC of a correct and secure fix.
Marley Eternit's new Universal Dry Verge has been designed with a unique internal rail system and leading edge hinge so it can be used with the majority of popular interlocking tile types.
In addition, the new Universal Dry Verge is made from a durable form of polypropylene, which has excellent weather resistance, particularly to freeze/thaw cycles and UV degradation. It includes unique drainage features which help correctly channel rain water to prevent gable end staining.