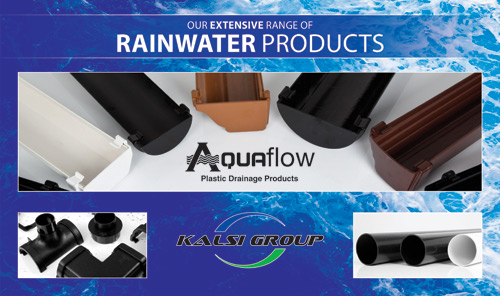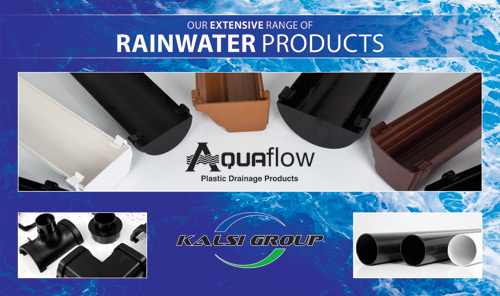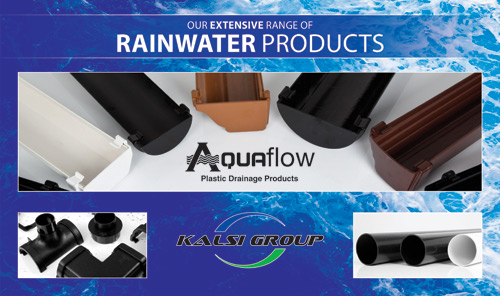 The Aquaflow rainwater range from low maintenance building products manufacturer, Kalsi Group is said to provide builders, contractors and installers with ultimate flexibility; as users can choose from ten rainwater systems. The Aquaflow range suits all applications and building types including domestic, commercial and industrial. Colour and finish options include black, white, grey, brown, light oak and cast-effect.
With investment in manufacturing tooling, many of the Kalsi rainwater gutter profiles are co-extruded with colour-coded interiors.
This allows the finished product to retain a high-gloss finish; It has greater weathering performance and provides a consistent colour match to the fittings.
All Kalsi profiles are manufactured to BS EN 607:2004 (gutters and fittings), BS EN 12200-1:2000 and BS EN 1329-1:2000 (downpipes and fittings) and BS EN 1462:2004 (gutter brackets) within a quality management system that meets the requirements of BS EN ISO 9001:2008.
All Kalsi Group products are readily available from a network of stockists across the UK and Ireland. The Birmingham-based business is a National Merchant Buying Society (NMBS) supplier and member of the Builders Merchant Federation (BMF).