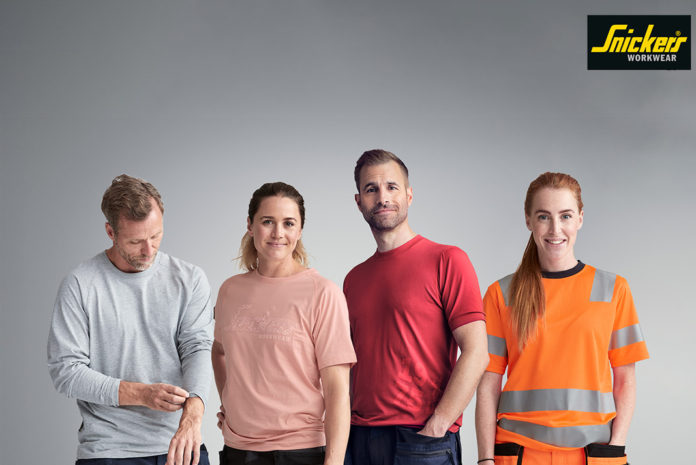 Lightweight fabrics in the new Topwear range are said to compliment Snickers Workwear stretch garments perfectly this summer.
The warmer weather will bring a need for professional craftsmen and women to be cool and dry to maintain wellbeing and working efficiency on site.
That's why Snickers' new Topwear for the summer uses 37.5 fabric technology, which is said to be 'really good' at wicking moisture away from the body and keeping you dry.
There's new shirts, hoodies and sweatshirts in a range of styles and colours that are described as 'super light' and 'quick-drying' with advanced ventilation to keep you cool in the heat.
According to Snickers they've all got body-mapping designs for an 'amazing' fit, 'outstanding' functionality and 'long-lasting' comfort – all day, every day.