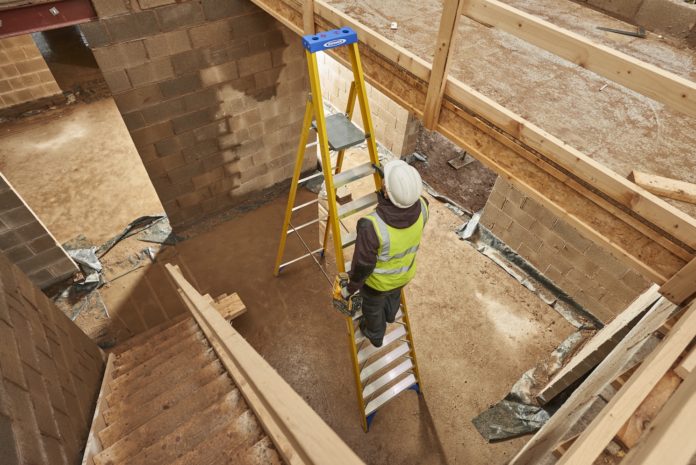 WernerCo has welcomed new safety guidance published by the Access Industry Forum (AIF), as falls from height continue to increase.
Safety Steps was created in conjunction with other work at height organisations and includes comprehensive advice for anybody using a ladder or employers responsible for specifying working at height equipment for employees.
WernerCo offers specific work at height training such as the Ladder Association's Ladders and Stepladders for Users or Prefabricated Access Suppliers and Manufacturers' Association (PASMA's) Towers for Users course to ensure best practice when working at height.
Jamie Brassington, product manager at WernerCo, said: "Here at WernerCo, we are actively taking steps to ensure we're offering tradespeople the safest solutions, from ladders and work platforms, through to our access towers and fall arrest kits.
"For those looking to attend training following the guidance issued by the AIF, our half-day training courses can make all the difference when safeguarding yourself and co-workers and go a long way in reducing accidents on-site."
WernerCo's Ladder Association-approved training sessions are suitable for both users and inspectors. Both courses comprise practical and theory assessments, covering when and how to use, handle and store a ladder, as well as how to highlight potential hazards.
For equipment inspectors, delegates can learn how to assess and determine when it is appropriate to inspect a ladder or stepladder, and how to recommend the correct action if faults are found.
Also available from WernerCo is the PASMA accredited Towers for Users Course, designed for those who are responsible for specifying, assembling, dismantling, using, altering, moving and inspecting access towers.
The course takes place over one day and provides both theoretical and practical training on tower legislation; PASMA codes of practice; hazards associated with using mobile access towers; and what should be avoided.