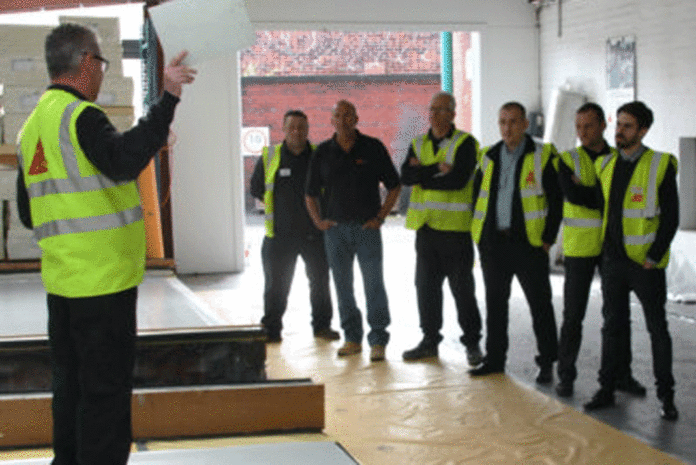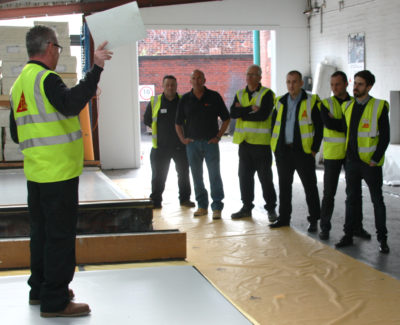 Everyone's talking about the skills shortage in the construction industry – there are articles published every week discussing the impact of the shortage, from project delays and rising costs to the long-term effects on economic growth.
Uncertainty about the deal for leaving the European Union threatens to worsen the problem. Construction firms may well face obstacles hiring migrant workers from Europe, who are currently easy to employ thanks to the EU's free movement of labour. The Construction Industry Training Board (CITB) has forecasted that construction will need 224,000 new workers by 2019.
It will be impossible to meet the demand for new houses and infrastructure unless we tackle this issue head on. The responsibility for the talent deficit lies with everyone involved, from the Government and contractors creating apprenticeships, to construction training organisations and manufacturers.
Bad rep
However, there is an overarching long-term problem that needs addressing alongside this – the construction industry has an image problem.
In order to address the skills shortage we must get to the bottom of the industry's bad reputation among prospective employees. A YouGov survey commissioned by Construction United found that around two thirds of people in the UK would never consider a career in the construction industry. The question is simple – why don't more young people want to get into construction?
In part, negative perceptions of our industry are to blame. The same survey found that many think jobs in the construction industry are 'dirty' and 'strenuous'. There is also a view that the sector is slow to adopt new technologies, that there is a lack of quality training and that practices aren't sustainable.
It's not just about raising awareness of these key issues, but actually doing something about them. This is why at Sika Sarnafil we see it as our duty to constantly innovate with our products and support contractors and specifiers with new tools, technology and digital solutions. Not only does this make their lives easier, it also supports positive change across the industry as a whole.
The right application
For example, harnessing the latest application techniques in the roofing industry means that our systems are now easier to apply than ever. Our spray applied primer is designed so that operatives don't have to bend down while applying, easing stress on their backs and making the job less physically demanding. Similarly, our self adhered membranes make application extremely fast and clean.
We also support contractors with a complete training offering, delivered at Sika's headquarters in Welwyn Garden City. Our training courses give contractors a full understanding of the requirements for working on our roofing systems as well as health and safety, with a mix of theory, demonstrations and practical application work.
Manufacturers are essential to the process of upskilling the workforce and proving high quality training to help roofers reach their potential. The comprehensive nature of the training at Sika means that our single ply course covers all of the areas required to achieve a Basic Competency Programme (BCP) certificate, a roofing industry initiative lead by the Single Ply Roofing Association (SPRA). This allows trainees to apply for a red 'Experienced Worker' CSCS card, valid for three years, giving the card holder the time to study for their NVQ, while getting recognition for certain skills. We also offer onsite guidance from our Application Department, giving operatives direct support. The availability of training such as this will no doubt help to improve the reputation of the industry with potential employees.
New technology is another key element that we must promote in order to encourage new blood into roofing jobs. Embracing BIM, for example, is a great way to improve collaboration and make projects more cost effective and more sustainable. There are a wealth of Sika Sarnafil BIM objects available, backed up by expert support from our technical team. In addition to this we also recently launched our Sustainability Hub; an online portal where those specifying our products can easily find all the information they need, from BREEAM (the Building Research Establishment Environmental Assessment Method) packs to Life Cycle Assessments.
Contractors and manufacturers alike should continue to push for innovations in application techniques, training, technology and sustainability in order to correct negative perceptions and get more people excited about jobs in the construction industry. A role in construction can be challenging and fulfilling, with plenty of opportunities to embrace new technology and green practices. It's up to all of us to spread this message and tackle the skills shortage at the route of the problem.