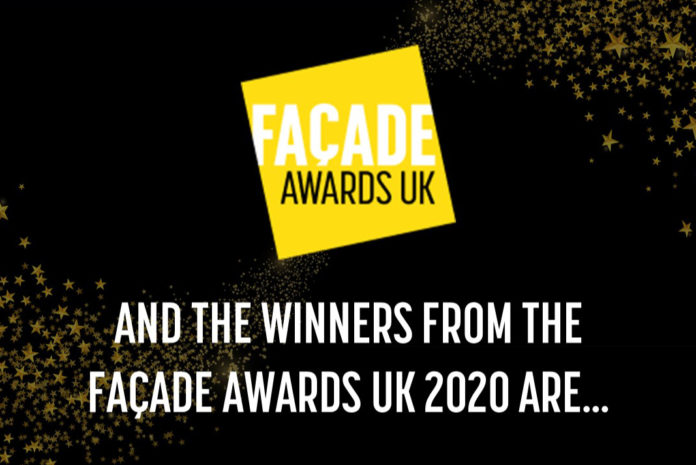 The winners of the Façade Awards UK 2020 were announced at a virtual ceremony on 11 February.
Thank you to everyone who virtually attended the first ever Façade Awards UK. It was a great success and thank you to everyone for your kind words during and after the event.
These are strange times, and we hope the ceremony gave you all a much-needed chance to regroup with friends and colleagues alike.
Thank you to all of our sponsors who have kept faith in the strength of the awards, and to everyone who took the time to submit an entry. We couldn't have done this without you!
You can watch a replay of the ceremony here.