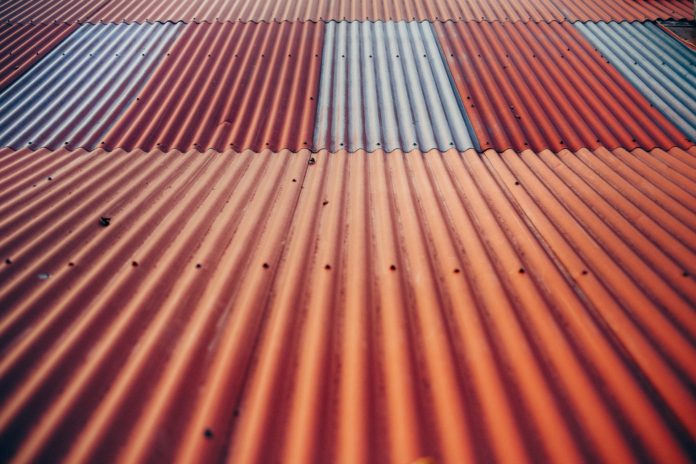 Emily Newton, editor-in-chief of Revolutionized, outlines the pros and cons of using both metal roofing and shingles, that roofers should be aware of before deciding on which one to use.
Asphalt shingles are known for their reliability and cost-effectiveness, which is why they are the go-to option for many roofers who need to recommend roofing options to a prospective client.
Newer materials, however, have become competitive in terms of reliability, durability, cost, and in some cases, they may outclass asphalt shingles entirely.
Metal roofing is quickly becoming one of the most popular alternatives to asphalt shingles. While more expensive, metal roofing offers some serious advantages — like a long lifespan — that roofers will want to be aware of. Below you'll find the most important pros and cons for metal roofing and shingles.
Shingles (from asphalt and other materials)
Most roof shingles are manufactured from asphalt, which is both cheap and easy to source. A variety of other shingle materials — including clay, slate, and wood — are also an option, but they may be significantly more expensive than asphalt shingles. These shingles can also be made to mimic the look of another material, providing a unique aesthetic without sacrificing the benefits that asphalt can offer. While cheap and energy-efficient, there are some significant drawbacks to asphalt shingles.
Pros of shingles
Asphalt shingles can be manufactured to mimic wood, tile, and slate
Shingles are typically good at keeping in heat, which makes them more energy efficient
Asphalt shingles are one of the cheapest roofing materials.
Cons of shingles
Asphalt shingles are a petroleum product and are not environmentally friendly
Repurposed asphalt shingles or shingles manufactured before 1980 may contain asbestos
However, many non-asphalt shingle options are eco-friendly — or more eco-friendly than asphalt. Wood, metal, clay, and slate tiles are all considered sustainable
Shingles can only be used on pitched roofs
Asphalt shingles aren't particularly durable and may only last five to 10 years with proper installation and maintenance
While asphalt shingles are typically affordable, non-asphalt shingles like clay or slate shingles are often much more expensive.
For building owners wanting a cheap and reliable roofing material, asphalt shingles are probably one of the best options available. As a result, they can function as an effective go-to recommendation, and one that you offer before moving on to more expensive options.
When to recommend shingles
If the building owner needs a cheap, effective option, asphalt shingles can work. If they have concerns about the environmental impact of their roofing, shingle durability, or the appearance of their roofing, you may want to recommend an alternative.
Most alternative shingle materials, like clay, wood, and slate, are both energy efficient and more environmentally friendly than asphalt. They will typically last longer too.
However, these shingles will be significantly more expensive than asphalt, and their weight may make them more difficult and time-consuming to install, increasing labour costs.
Asphalt can also be manufactured to mimic the appearance of materials like clay and wood, meaning aesthetic concerns about asphalt shingles may be solvable without switching to an alternative material.
Metal roofing
Modern metal roofs are available in a wide range of materials and styles. Different types of metal, including aluminium, tin, galvalume, steel, zinc, and copper, are available.
Roof finishes can also help give metal roofs a very distinctive look, making them a good fit for building owners who want roofing with a less conventional look. There are, however, some drawbacks that roofers will want to be aware of before recommending metal roofing.
Pros of metal roofing
Metal roofs are extraordinarily durable. With proper care and installation, a metal roof can last 30 to 50 years or even longer. It's also not unusual for manufacturers to offer decades-long warranties for these roofs
The metal shaping and fabrication process, including the cutting and forging of the metal roof, is typically much more environmentally friendly than the manufacturing process for asphalt shingles
Certain metals are also some of the most eco-friendly materials available, like aluminium, which is often 100% recyclable
Like asphalt shingles, metal roofs are energy efficient.
Cons of metal roofing
Metal roofs are typically much more expensive per square foot compared to asphalt shingles
Metal roofs can be noisy, especially in heavy rain or hail
Rocks, branches, hail, and any other sufficiently heavy object can dent a metal roof.
Metal is a durable and potentially eco-friendly roofing alternative. The primary disadvantage of metal roofing is its high material and installation cost.
When to recommend metal roofing
For building owners who can afford a more expensive roof, however, metal may be a good option. The appearance, energy efficiency, and high durability of metal roofing will make it an excellent alternative to more conventional choices, like asphalt shingles.
Roofers should consider recommending metal when a building owner seems interested in higher-quality roofing materials. If they show concerns about the durability, environmental impact, or appearance of asphalt shingles, metal roofing may be a good fit for their needs.
Metal roofs may also be an especially good recommendation for building owners who want long-lasting roofing options.
If a building owner is open to the cost of a metal roof, most of the other downsides are minor — like the potential of noise in heavy rain — and likely won't impede a sale.
Metal roofing versus shingles: what roofers need to know
While asphalt shingles are likely to be the most popular option for roofs, there are alternatives worth considering. Such as non-asphalt shingles and metal roofs made of materials like copper, aluminium, and steel.
Metal roofing is expensive and will almost certainly cost more than asphalt shingles. However, metal roofs have a few significant advantages over asphalt shingles — like durability and eco-friendliness — that roofers should consider when making recommendations.