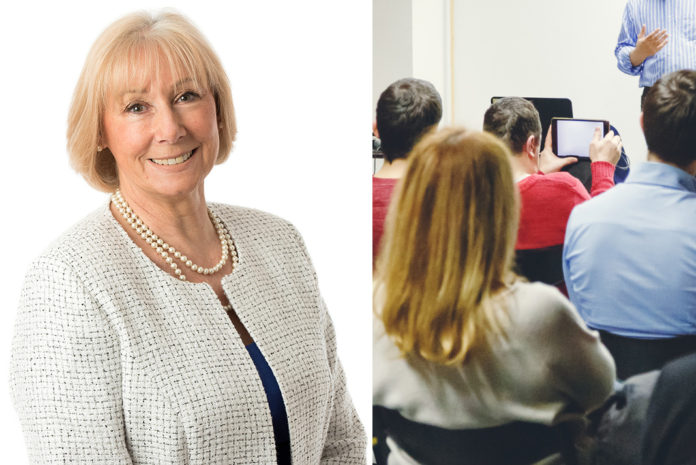 There has never been a better time to be working in the construction industry. The sector is lacking in skilled men and women, and the UK needs to do a lot of building, with the government setting a target of constructing 300,000 properties per year to help cure the current housing shortage.
Although employment in the construction industry increased by 9.9% in 2017, making it the second-highest sector for growth; more than two-thirds of UK-based SMEs are reportedly struggling to hire 'key' tradespeople.
Generation gap
The simple fact is, those leaving or retiring from the construction industry are not being replaced by a new generation of builders, roofers and engineers. It seems the opportunity to create an infrastructural in-print for this century and beyond isn't as enticing for today's school and college leavers as might be expected. A 2015 YouGov poll revealed that 67% of the 2,000 young people surveyed would not consider a career in construction, with health and safety concerns cited as one of the reasons for its lack of desirability as an occupation.
Unprepared
The lack of school leaver engagement with the building industry has been identified by Cassy Taylor, associate director of vocational qualifications at Qualification Wales, who called for the government to promote the building sector 'more to young people'. Her statement was in response to research which found vocational qualifications for the construction industry fell short of employers' and learners' needs.
Findings revealed jobs in vocational trades were often viewed as a 'poor relation' to academic qualifications, whilst construction students leaving further education colleges were often unprepared for the workplace, lacked on-site experience and an understanding of the working environment. Young women were also reluctant to join the industry, the report said, because building jobs were 'seen as being for men'. Of the 2.3 million people working in the construction industry in 2016, only 296,000 were women; a paltry 12% of the workforce.
Education matters
By allowing lingering prejudice about a woman's place in the building trade to fester, the industry is denying itself a valuable resource. Educating youngsters, regardless of gender, on the abundance of opportunities within construction has to be a goal of the industry itself, and government.
On a similar theme, Cassy said new qualifications were needed to provide a 'clear route' for 16-year-olds moving into apprenticeships as soon as possible, as employers wanted them to be able to learn skills on the job. This is where a company such as NCTS has much to offer.
NCTS provides a range of industry-recognised qualifications designed to help candidates of all abilities progress their career. Working in conjunction with federations, associations, roofing training groups, manufacturers and employees from across the industry, the company offers a variety of training courses, which include on-site assessments, to inspire and 'up skill' roofers.
Career value
The fact that the majority of UK youngsters find the prospect of a career in construction so unappealing is largely the fault of the industry itself. Whether its failure to connect with a new generation of workers can be ascribed to complacency or a genuine lack of foresight, there can be no excuse for failing to address the situation now. Youngsters need to know that with construction, a financially and spiritually and a long rewarding career awaits. The results of a trade person's creative endeavours are scattered about our landscape, providing the structural framework around which our daily lives are built. The value of the work builders carry out can never be underestimated. By failing to educate youngsters on the positive difference they could make to our future environment, the construction industry, with its dwindling workforce, has been taught a harsh lesson.
If you know of a youth group, college or school that would like a visit from a 'Construction Ambassador' contact Go Construct or myself as we all need to promote the positives for a career in construction.
This article featured within the Training & Skills section in the October issue of RCI on page 14.