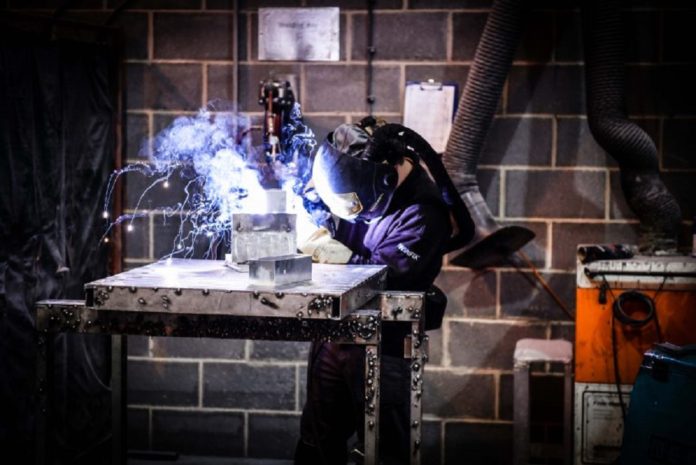 Whilst the UK has been an industrial leader for decades, shifting trends in manufacturing has meant that the UK's total output has been overtaken by several other countries.
Whereas recent national and international issues like Brexit and COVID have rocked the world, it seems the future of UK manufacturing would be bleak. However, by adopting new technology infrastructures and adapting those already in place, some are predicting that the country can once again place itself at the helm of global manufacturing.
This move to digital and automatic processes has been coined by many as the 'Fourth Industrial Revolution'.
Twinfix moves towards the future
One company that has seen a significant shift to digitisation in recent years is Twinfix, a UK-based manufacturer of polycarbonate roofing.
Vicky Evans, joint managing director of the company, said: "The human element of our company is something we massively value."
With a laser focus on employee culture and involvement, Twinfix's manufacturing process has been largely manual, which has taken more time but ensures high quality products.
As the business grew, Twinfix began to investigate ways of introducing digital and automated solutions into their manufacturing process.
Vicky explained: "We started on that digital journey of recognising the need to improve some of the older techniques that we have been using. We were early adopters of 3D printers and building information modelling (BIM) software. Although traditionally rooted, we've always been forward thinking in our approach to modern technology."
This digital journey was hastened by the pandemic and the social implications that came with it.
"We started to properly look into how we could streamline our processes and make the first stages of digital working," said Vicky.
Implementing modernity
A year later, Twinfix is now working with computer design software Autodesk as a way of improving the way their roofing canopies and Multi-Link-Panels are drawn up.
Vicky said: "Beforehand, a lot of our drawings were done manually, there was a lot of spreadsheets, duplications, and time spent. We're now looking at how we can draw our canopies once and then send that directly to our factory machines for manufacture.
"The way we dealt with COVID is testament to how we want to develop over the next thirty years. In so many ways, it's been a springboard for the digitalisation that we want to maintain."
Rise of AI
Another facet of the Fourth Industrial Revolution is an adoption of artificial intelligence (AI), something which the UK is seemingly well-prepared for. The UK is the largest AI market in Europe, with investment in 2018 nearing a billion pounds (£998 million).
This investment is supported by a robust high-speed connectivity network, which has widespread implications in revolutionising areas of manufacturing such as predictive maintenance and faster design. The 2018 Artificial Intelligence Sector Deal signalled a clear intention from the UK government that they plan on remaining at the forefront of AI development with plans for improving and sustaining the supply of AI skills and R&D funding.
Smaller manufacturers knowing the benefits of AI is a major obstacle to tackle in the race to its overall adoption, as many companies like Twinfix have a largely human element to their manufacturing process.
"We recognise the real potential for AI in the future when it comes to efficiency. There will be roles that can be better done when automated, but we also want to ensure that the human touch to Twinfix doesn't go anywhere so it'll be up to us to pick the right areas to automate and which should remain more traditional," Vicky added.
Meanwhile, Max Debae of Capital NDT wants to challenge the widespread concern of AI reducing the number of manual jobs in construction.
"AI in fact has the opposite effect. [It] has the ability to recognise labour shortage, allowing companies to better plan for the distribution of labour and machinery across projects where it is most needed," Max said. "Overall, this will increase the number of jobs in construction and further improve construction's economic impact on the UK economy."
Recent data shows that over the next twenty years, AI is predicted to increase the number of UK construction jobs by over 10%. If the UK industrial sector continues to invest in R&D, spread further awareness to smaller manufacturers like Twinfix, take advantage of its robust existing framework, and continue its digital pathway, it's clear to see how the UK can secure its place as a leading manufacturer of the world once again.