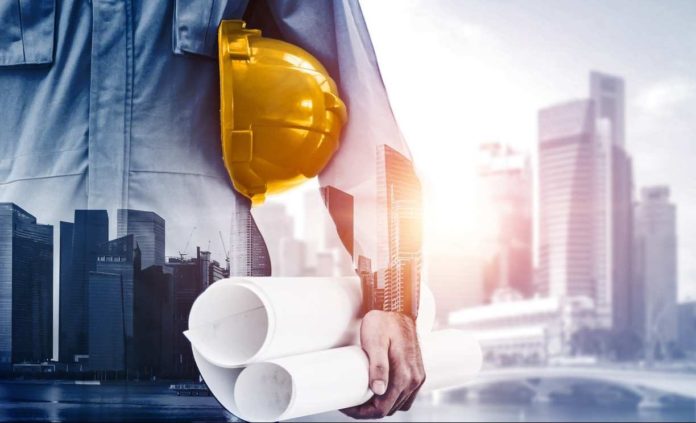 With the vaccine rollout proving to be successful so far, the country is on track to lifting all restrictions on 21 June, 2021. But what could this mean for the construction sector and what will be next for the industry to focus on?
After more than a year of full and partial COVID-19 lockdowns, there appears to be light at the end of the tunnel. The UK's vaccine rollout has gathered a quick pace, and lockdown restrictions continue to ease, with 21 June, 2021, hopefully marking the final step in our "roadmap to freedom".
It's safe to say the past year has hit the UK economy hard. In fact, it is estimated that lockdowns have cost the UK a staggering £251 billion. Between travel, retail, leisure, entertainment and hospitality, almost every industry has been heavily affected by the pandemic. However, when it comes to the construction sector, it has been quite a different story. This is an industry that appears to have emerged largely unscathed, and instead has reported continued growth, even during the strictest lockdown measures.
Part of this success is because construction work has been allowed to continue over this past year, with workers spared the government's 'stay at home' message. Over this time, the sector has taken on critical work, from building nightingale hospitals to supporting vital public services and helping buildings become COVID-secure. It has also been hailed by the government as a major contributor to the UK's economic recovery.
Of course, it is not all been plain sailing for the construction sector, and it has faced its own set of challenges along the way. Aside from output taking an initial 40% dip in April 2020, there has also been a host of other issues to contend with, from delayed projects and increased costs, to unreliable supply chains and reduced productivity levels due to new safety measures.
So, as lockdown eases and we hopefully enter a new, post-COVID era, what is next for the construction industry?
Strong growth and confidence
Looking at the latest statistics, the future is truly looking bright for UK construction. Figures show that in March 2021, British construction activity grew at its fastest pace since September 2014.
The Purchasing Managers' Index (PMI) jumped to a significant 61.7, up from 53.3 in February, and well above the predicted 54.6 forecast from economists.
So why are the figures so strong? Whilst there have been increased workloads across all areas, a major driver behind this growth surge is the commercial sector, which is now starting to rebound. Projects that have been long postponed in sectors like hospitality, leisure, and office development are finally able to restart thanks to the improving pandemic situation.
Housebuilding has also shown excellent growth and house prices have hit a record high, despite the pandemic. This is largely thanks to continued government support measures, such as the extended stamp duty holiday and help-to-buy scheme. Richer households are also seeking more space so they can facilitate working from home.
This upturn has naturally caused a boost in employment. In fact, job creation has accelerated to a 27-month high, showing that businesses are feeling more confident about their pipeline for newbuilds and refurbishments. Wider industry optimism about future growth is also at its highest since June 2015.
Continued challenges
Despite such a positive outlook, the construction industry also has some difficult challenges ahead. One of the most pressing issues is long delays on materials, matched with inflated costs, both of which could dampen the sector's bright prospects.
Thanks to coronavirus lockdowns, surges in home improvement work, and Brexit red tape, there have been real problems in the materials supply chain, with 70% of construction businesses being unable to get hold of the goods or services they needed to carry out work. Now, with a healthy pipeline of projects on the horizon, demand for products and materials is increasing too, resulting in even longer wait times for deliveries from suppliers.
Due to this short supply, purchase prices of raw materials and other items have also seen their sharpest rise since August 2008. The Construction Leadership Council has warned that supply shortages are only likely to get worse before they can improve and has advised firms to plan for longer delays.
Building a sustainable future
Whilst COVID-19 has clearly presented its own set of challenges for the sector, as we look to the future of construction, there is a more pressing issue to address, and that is sustainability.
The UK's built environment accounts for a significant 40% of national energy use and around a third of carbon emissions, so the industry has a major role to play in helping to meet the government's legally binding commitment of net zero emissions by 2050.
This year's COP26 Climate Summit will have a dedicated 'built environment day' because decarbonising buildings and the construction sector have been recognised as vital in meeting Paris Agreement goals.
'Greener Buildings' is also one of the key targets outlined in the government's recent Ten Point Plan for Green Industrial Revolution. The goal is to make all UK buildings more energy-efficient and to move towards renewable energy sources.
Its Future Homes Standard also means all new homes need to be zero carbon ready by 2025, producing 75-80% fewer carbon emissions compared to current levels.
Adopting cleaner, greener fuels is a particularly pressing issue for off-grid buildings still running on more polluting fuels like oil. As the UK transitions towards a net-zero future, low carbon commercial Liquefied Petroleum Gas (LPG) and Liquefied Natural Gas (LNG) are helping the off-grid community meet stringent carbon reduction obligations.
Against this backdrop, the pressure is on the construction industry to drive the decarbonisation of UK buildings and make these upcoming government targets a reality. Not only do they need to be poised and skilled to make new and existing building stock more sustainable, but they need to review their own ways of working too. Ultimately, as we look past the pandemic and to the future for the industry, it is sustainability that sits at the heart of UK construction.