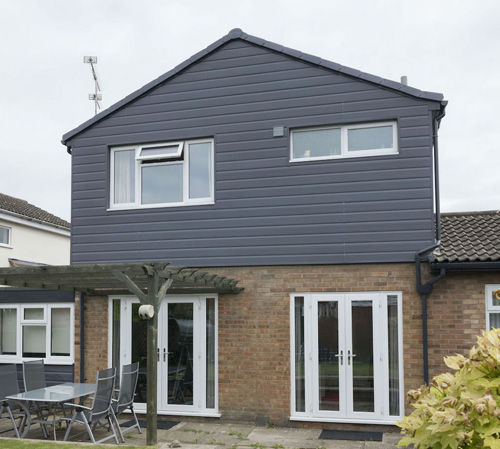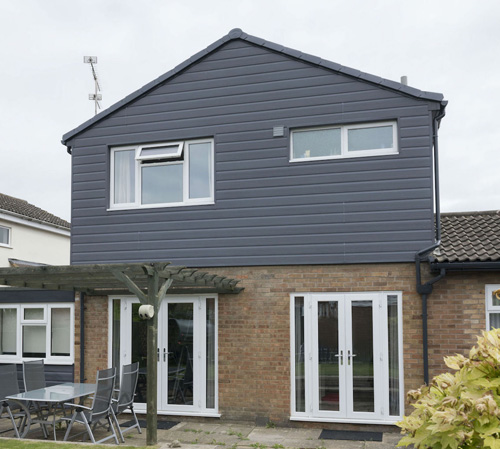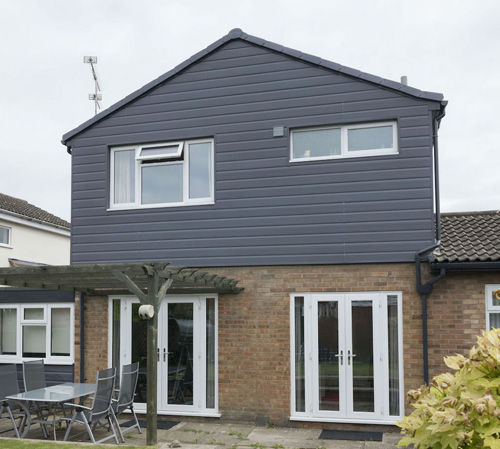 Following feedback from customers, Freefoam has announced an addition to its Weatherboard cladding range with the introduction of a new colour option: Slate Grey.
The Weatherboard cladding is a 170mm-wide board featuring a subtle embossed wood effect finish and an overlapping appearance to create a 'New England' look. Already available in a range of traditional and contemporary shades, from subtle Pale Gold and Cappuccino through to more dramatic Argyl Brown and Colonial Blue, the addition of Slate Grey is said to make a welcome addition to customers.
Colin St John, commercial director at Freefoam, commented: "Grey is a major trend in building products, particularly windows, doors and roofline – the colour grey tops all our growth statistics across the product range! We've seen a surge in our Fortex cladding range with sales increasing significantly year-on-year. Our analysis shows that Storm Grey is our most popular shade in the Weatherboard range with Slate Grey topping the charts in the Double Shiplap range, so the introduction of Slate Grey Weatherboard makes strong commercial sense."
Fortex is a cladding range that features a subtle embossed 'wood effect' finish coupled with the benefits of low maintenance PVC. PVC-U cladding reportedly requires minimal maintenance once installed, a major benefit for property owners. Being awarded an A+ rating from the Building Research Establishment's (BRE) 'Green Guide To Specification' when installed with standard components, the range reportedly makes a real alternative to timber and fibre cement products with good environmental credentials.
You can use the Freefoam cladding visualiser to illustrate the available colour options.