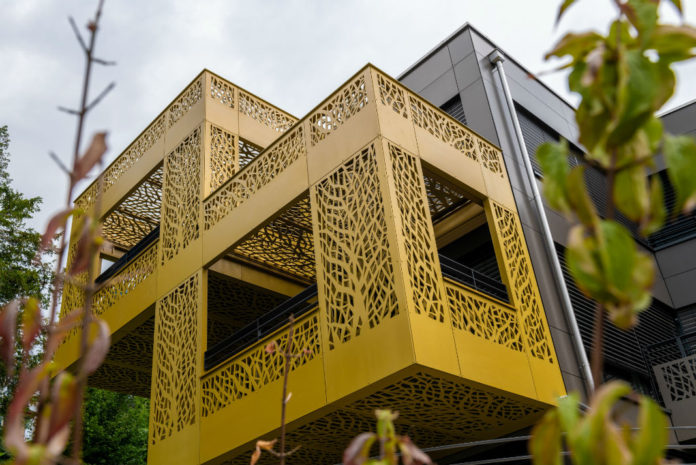 Large-sized anthracite façade panels and high-contrast golden perforated balcony claddings are the two most notable exterior features of the two newly built multi-family houses in the Swiss city of Kilchberg near Zurich.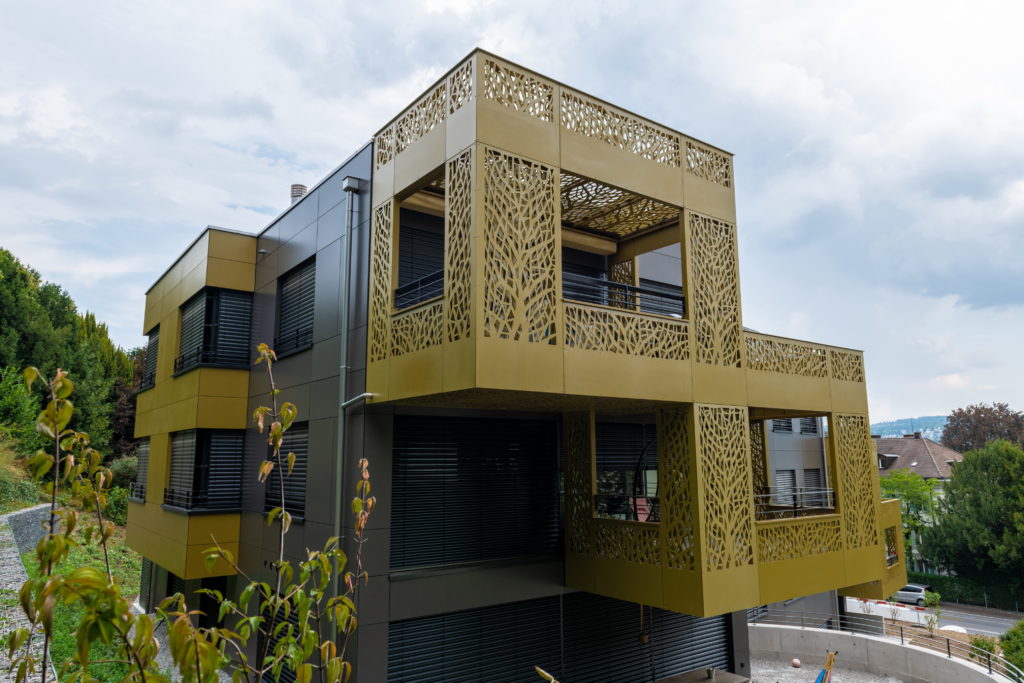 "Organic design according to natural patterns", is the way architect, Michèle Rota describes the idea behind the individually produced panels supplied by Bruag.
Enabling privacy and a comfortable balcony atmosphere have been further priorities of the experienced architect. Due to the free choice of shapes and colours and the personal interaction with the Bruag technical team, Michèle is still convinced that Bruag panels were the right choice for the project.
"I was upset by the fact that inhabitants tended to add individual sight protections to transparent balconies, undermining the original idea of having a coherent building design," said Michėle
Bruag can offer a solution to this problem – panels with an individual percentage of open space.
Bruag's delicately-perforated façade elements instantly make a building eye-catching. Take the opportunity of employing one of its entirely bespoke façades. Delicate perforation patterns for interior and exterior application, functional aesthetics, urban design fully according to your individual concept: The flexibility in design is nearly unlimited. You cannot only order panels according to your customised design idea, but also different panel sizes, designs or perforations running through several panels without interruption are not an issue.