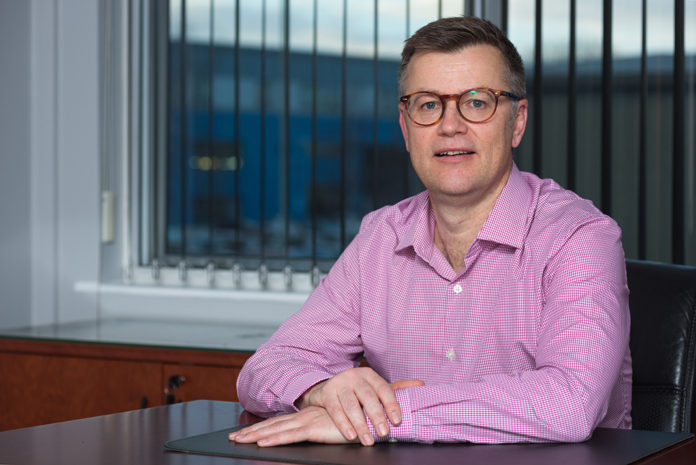 Early this year Adrian Smith, managing director of the Gloucester-based firm, became one of the first people worldwide to have passed the brand new Level 3 Certificate in Passive Fire Protection from the Institution of Fire Engineers (IFE).
He is now joined by Brett Harrington, manager of ISD Solutions' firewall division, who joins Mr Smith as one of a select group of UK construction contractors to be at the pinnacle of fire safety expertise.
The combined expertise means ISD Solutions has two of the 50 leading worldwide experts in passive fire protection – both are also now technician members of the IFE – under the same company roof.
And at a time when fire safety in construction has never been under greater scrutiny, ISD Solutions anticipates adopting a pivotal role in driving up standards across the industry.
The new qualification was developed in partnership with the Association for Specialist Fire Protection (ASFP) and involved an in-depth seven day course followed by an arduous examination.
The course contained modules on regulation, fire strategy, active and passive protection, testing and certification, building performance, human behaviour and fire science.
Harrington said: "I am delighted to have completed the Level 3 Certificate and to have set us even further apart from our competitors in terms of the expertise we can offer our clients.
"It's great for our clients to have such expertise to call on and, as the only composite panel installation company to hold this qualification, we can offer qualified, professional and – very importantly – independent consideration to an extensive range of passive fire protection solutions.
"In light of the recent Hackitt Review following the tragedy at Grenfell Tower and with changes in legislation shifting the onus of responsibility for fire safety on building projects, the construction industry needs to be aware of the broad spectrum of factors which create a truly safe end project.
"What we are also seeing is that businesses internationally are looking to the UK for a lead on how standards in construction can be elevated. If we at ISD Solutions can help lead the way in raising standards, while offering a service which is of benefit to architects, specifiers, building consultants and designers, then we are happy to do so."
Founded in 1946, ISD Solutions has grown to be the UK's leading contractor in the design, installation, and maintenance of composite panel-based structures.
From cold stores to data centres, through specialist cladding and roofing solutions as well as firewalls, the company has been leading the way for competence and excellence for over 70 years.