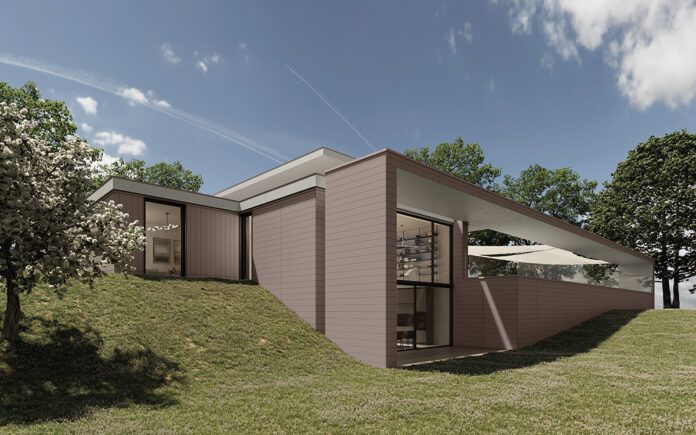 Following the successful launch of EASY MEG at the end of 2022, Abet is now delighted to announce that a dedicated website is now available to allow customers to buy the planked siding product direct.
easymeg.co.uk is a complete resource for the contractor and self-builder to view installation and specification details along with FAQ, guides to the different types of fixing systems and video.
A fully comprehensive online shop is also available to allow customers to purchase any of the seven stocked colours direct along with a square metre calculator to ensure the right number of packs are ordered.
Each pack includes four 208 x 3050 mm planks manufactured using sustainable FSC certified high-pressure laminate. The 8mm thick boards are certified to a fire rating of B-s1-d0 and come with a comprehensive 10-year warranty. 24 clips, 24 screws and a positioning tool are also included in the packs to provide a ready-to-go complete system.
EASY MEG is the latest addition to Abet Lamanati's exterior cladding range and designed for use by everyone from professional builders to the DIY and self-build market. Based on the widely used MEG (Material External Grade) High Pressure Laminate, it is quick and easy to install and is maintenance-free, impact-resistant and designed to withstand rain, salt, wind, humidity and UV Light.
Abet has significant UK stock available for immediate supply in selected colours in the Closed Joint variation available from its London warehouse and distribution network.
More information is available from easymeg.co.uk or via the office on 020 7473 6910.