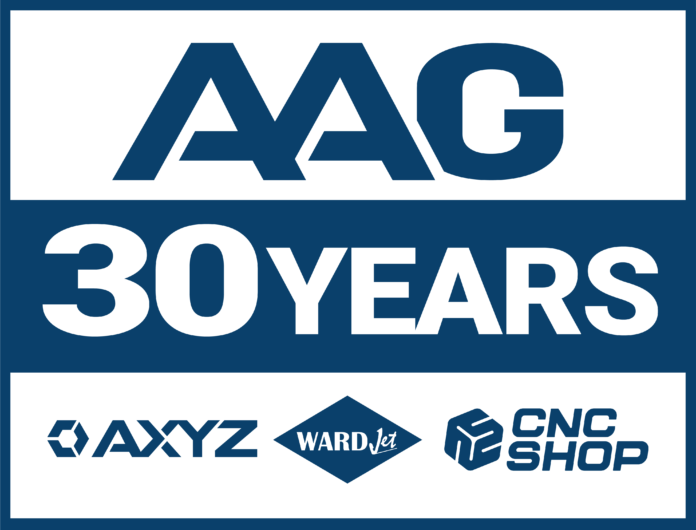 This year marks the 30th anniversary of AAG, which was established originally as AXYZ International by Canada-based Alf Zeuner and Gary Harvey.
The company has experienced significant exponential growth to become recognised not only as a pioneering global influence on the advancement of CNC routing/cutting technology, but also contemporaneously as one of the world's leading manufacturers of high-performance CNC machining solutions.
These are supplied via a network of strategically located machine assembly and distribution centres, including one in Telford, Shropshire.
To mark this seminal date, AAG will, until 15 May, be running a series of special promotions (including unprecedented, discounted pricing) for its AXYZ and WARDJet machines, together with new customer support initiatives for the radically upgraded CNCShop e-commerce spare parts, accessories, and consumables 24/7 online resource.
Of particular appeal to AAG customers will be the compelling price discounts available on AXYZ and WARDjet machines. These represent savings of 20% and 10% respectively, with every machine packed with a raft of both standard and optional machine enhancements to enable increased productivity levels.
There are now over 10,000 AAG machine installations worldwide supplied to a diverse range of industries.