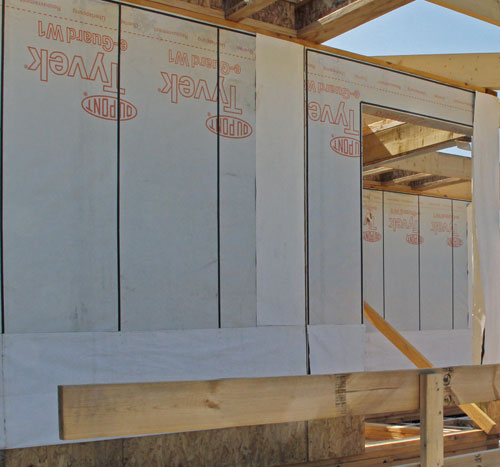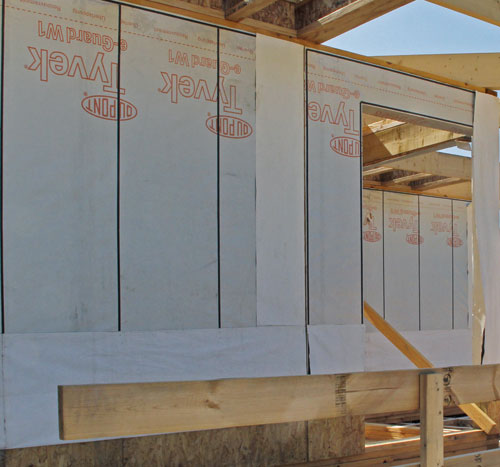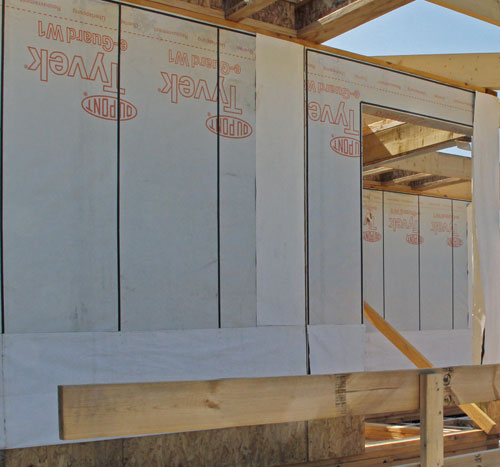 Is one membrane much like another? Not if it has been designed to tick every performance box, is BBA-certified for doing so, and comes from experts in advanced and dependable building membranes according to Tyvek.
Tyvek says its new e-Guard W1 is a low-emissivity, reflective, breather membrane with a difference. It reportedly offers a very high thermal resistance value to help improve both occupier comfort and energy-saving returns on investment. As with all Tyvek membranes benefiting from the brand's technology, new Tyvek e-Guard W1 is also said to guarantee superior water hold out (at least W1 – as recommend by TRADA), exceptional UV resistance (especially if left uncovered for longer than expected periods) and enhanced airtightness.
In terms of reflective capacity, Tyvek e-Guard W1 is certified as having a thermal resistance value for all cavities larger than 20mm of 0.75 m²K/W (using the NPL guarded hotbox method) and reflects 95% of heat radiation, providing thermal comfort throughout the year.
Tyvek says this combination of proven performance and longevity makes Tyvek e-Guard W1 the smart choice not only for timber frame projects, but for most modern methods of construction. This becomes especially valuable in a world of changing regulations, claims and demands. Whether used alone or as part of a holistic system with other DuPont building envelope products, Tyvek e-Guard W1 comes with all the assurance, technical back-up and ease of use to be expected of the name.