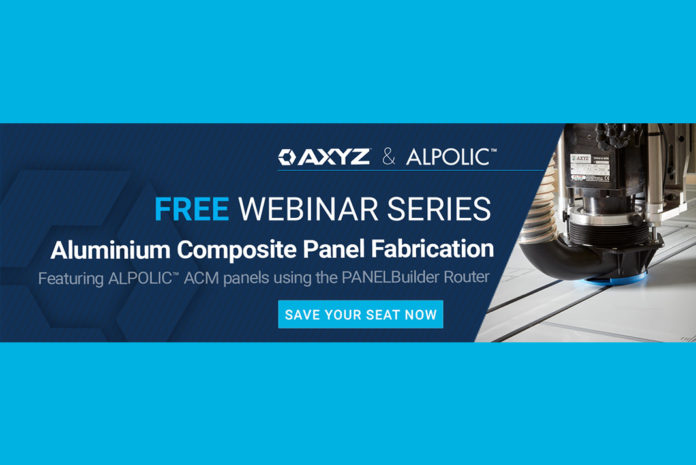 AXYZ Routers has partnered with ALPOLIC International to demonstrate best practices when fabricating A1 and A2 ACM panels in a series of free, 45-minute webinars using the PANELBuilder CNC Router.
Fabricators of ALPOLIC aluminium composite materials (ACM) will discuss how to select the appropriate fire-resistant product, how to fabricate the panels, selecting the right tools, and how to allow for the proper bend allowance.
Topics covered in the webinar will include:
A discussion on using A1/A2 ACM fire-resistant materials to meet European building regulations

A demo of the PANELBuilder software, a system that allows users to easily import single or multiple panel drawings from other software like AutoCAD

Using a floating head nose rider to maintain a consistent depth of cut across the entire table

How to use auto zone management to securely keep material in place

Combining a chip extraction system with the right pressure feet/nose riders for superior chip extraction

Understanding the specific configuration for ACM fabrication.
To register for the webinar, which will be available on two different dates (29 October and 5 November), click here.