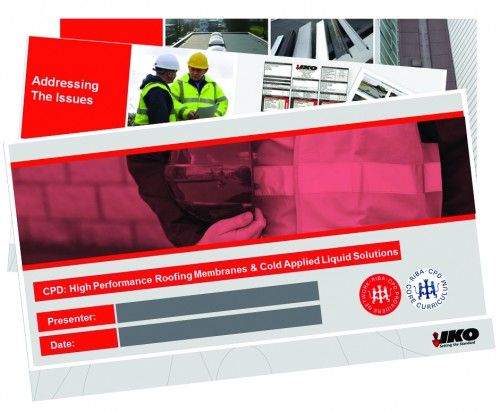 IKO has introduced its new RIBA approved CPD on High Performance Roofing Membranes & Cold Applied Liquid Solutions, which provides an overview of traditional bituminous flat roofing and cold liquid applied systems and methods of application.
The seminar, which is available to book now, includes advice on choosing the right insulation for purpose and the benefits of specifying two different waterproofing systems for the same project. There is also guidance on the use of system accessories and advice on workmanship, as well as best practice information on the responsibilities of the specifier.
The seminar fits into the RIBA Core Curriculum 'Design, construction, technology and engineering' and is aimed at architects and specifiers with a 'general awareness' knowledge level.