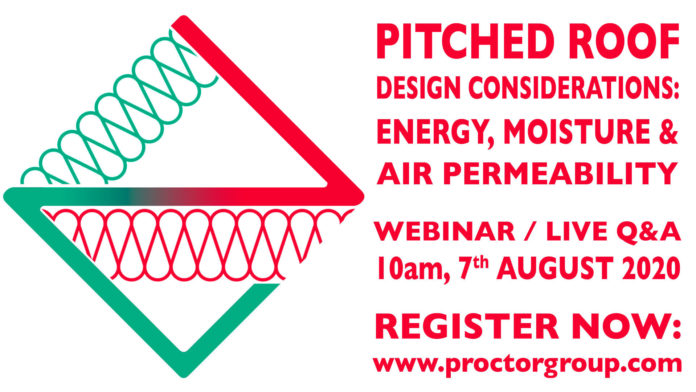 Register now for the latest A.Proctor Group webinar entitled: 'Pitched Roof Design Considerations: Energy, Moisture & Air Permeability', which is due to take place at 10am on Friday, 7 August.
This webinar will cover the following topics:
BS5250 guidance and consultation updates

Material specifications in pitched roof applications

Effects on air permeability of roof design

Energy performance of warm pitched roofs

Moisture management in roofing.
Those interested in taking part can register now at www.proctorgroup.com/webinar to secure their place. The webinar is followed by a live Zoom Q&A session, which is hosted by, Keira Proctor, managing director of A.Proctor Group, alongside members of the company's sales and technical team.
Those who attend will receive a personalised CPD certificate for their time.