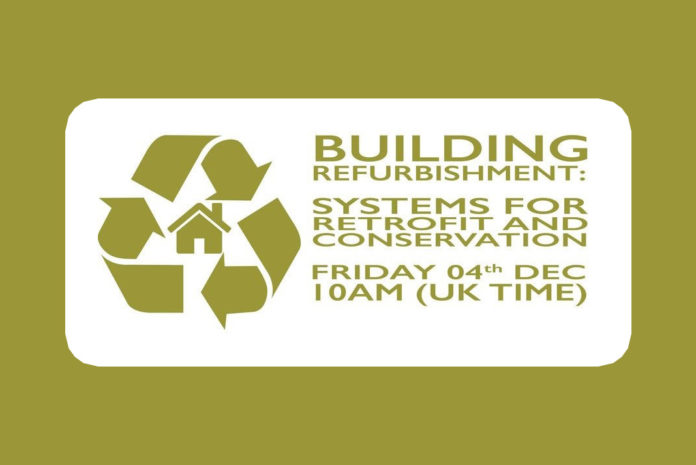 A.Proctor Group will be hosting a 30-minute webinar entitled: "Building Refurbishment: Systems for Retrofit & Conservation" on Friday, 4 December at 10am.
Those who tune in will also be able to receive personalised CPD certification for their time.
Topics covered in this webinar will include:
Retrofit thermal insulation strategies
Managing air leakage
Controlling condensation in roof refurbishment
Strategies for upgrading traditional buildings
Hygrotherm properties of building fabric.
The webinar is followed by a live Zoom Q&A session, which will be hosted by Keira Proctor, managing director of A.Proctor Group, with special guest Tim Martin of "The Restoration Couple", as well as the company's technical team.
Click here to register for the webinar.