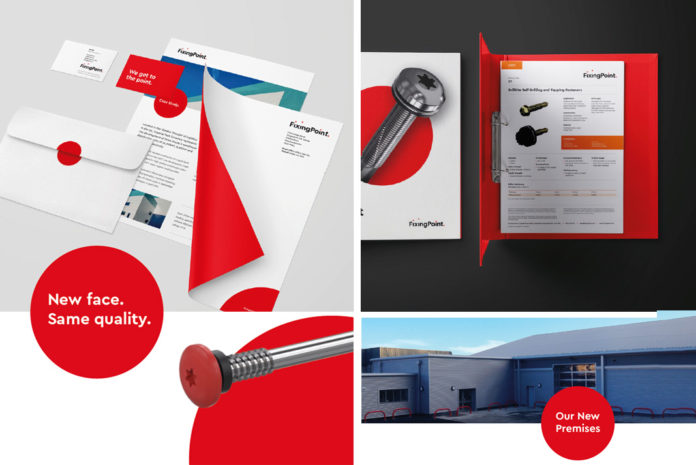 ADVERTORIAL
The firm, which underwent an extensive rebrand last year with the launch of a new logo design and website, has made the move after a successful period of growth over the past 12 months.
The new building includes open-plan office space, training and conference facilities, staff recreation rooms, larger production area and also features a laboratory where products will undergo rigorous quality testing.
"We have always been focused on quality, reliability and excellent customer service, and I believe this move demonstrates the scale of our ambition as we seek to become one of the leading suppliers in the marketplace." – Ian Hill Managing Director
Fixing Point made a number of key appointments across its sales, marketing and technical departments in 2018 to strengthen the offering to its growing client base.
The company is forecasting continued growth which will result in further recruitment opportunities within its sales and production team.
The new premises will also enable Fixing Point to increase their product portfolio which will result in servicing new customers and markets.
In-House Manufacturing – Increased Stock Levels
The facility will also allow for expansion of its onsite production capacity for injection moulding, Gridtite spacer systems and in addition to its current range of powder coated fixings, the firm will be powdercoating its hex head fixing range due to market demand.
This in-house manufacturing capability will allow the business to manage stock and production more effectively, with an aim of reducing lead times for our customers.
"We're delighted to start a new year in our new headquarters and we believe this will be instrumental to us maintaining and building on the high standard of service our clients have come to expect." – Ian Hill Managing Director
ADVERTORIAL